ATTENTION MARKETERS!
"Finally! Now You Can Easily Add Clickable Image Sliders (With Text)
To Your WordPress Driven Sites!"
You'd think it would be easy, and now it is!
From the messy desk of: Ken Sar
Dear Fellow Website Owner,
Because I couldn't find a simple slider, I ended up trying out or looking at over 20 different image slider managers. These have either been WordPress plugins or standalone scripts.
If you take a good look around yourself, you'll see so many of these that I thought there must at least be ONE that does what I need, but can you believe NONE of them do?
The List Of Genuine Requirements Was Small
All I wanted to do was...
Put in sliders at the top of some of my sales pages to rotate between screenshots or banners
Place a selection of clickable different slider ads in my sidebar and rotate them
Display text and HTML with clickable links
Make the whole slider image itself clickable
And finally I wanted it to work with any theme.
That's not a big requirement is it? But the small list of things I need the plugin to do are VERY useful to most people.
Here's the thing. I've found that there's no plugin that does all of what we need. There are plugins that allow me to add ONE slider to a page or post, but not multiple sliders. There are comprehensive plugins that do image gallery management and display, but not sliders. There are plugins that allow clickable links OR clickable images, but not both. There are plugins that only work by editing the theme code and pasting in some PHP.
And so on. I don't think ANY of the sliders worked with widgets.
It's almost unbelievable isn't it? But I've seen this same issue time and time again.
Developers write code for other developers. Most developers don't get or understand (or even want to) marketing or what business owners want to do with their sites.
Developers miss the little subtleties that we marketers require. And it's the little things that make the difference between what works and generates additional revenue for us, and what ends up as frustration.
Building The RIGHT Plugin!
So...
I think you can guess what's coming?
Introducing...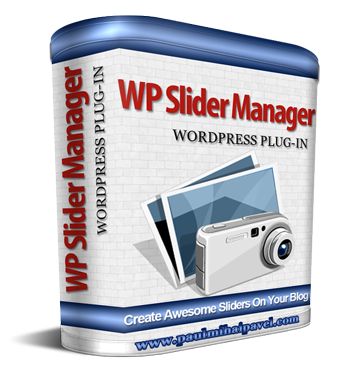 WP Slider Manager - Wordpress Plugin
I had this perfect plugin called WP Slider Manager developed, and it does ALL the things we all need most of all from a slider.
Here's a screen shot of one of the images from a slider set.

The screeen shot above is just a static image, but the slider itself had clickable images, selectable using the nav controls, and the text could have a different link embedded inside it too!
My #1 priority in developing this was to get it working and keep it simple. Sometimes you can't avoid complicated, but I try to avoid it wherever possible.
So with this plugin, what you can do is create multiple sliders (groups) and of course multiple images within each slider.
Within each slider group, you specify the width and height, pause and animation time, and a selection of animation effects.
Each image can have text and a HTML link added to it, or you can make the image clickable. Or BOTH. ;-)
When you save the slider group it generates a short code tag that you can then add anywhere in your posts and pages and also in your text widgets.
It's VERY EASY to use and I don't think we could have made it easier.
And best of all, it's easy to move a set of sliders from one site to another, it's just a copy and paste!
As always, your purchase is backed by my...
Your purchase is absolutely risk free. Try the WP Slider Manager plugin for 30 days, and if you're not satisfied just send me an email and I'll send you a refund right away. So there's absolutely no risk on your part. All the risk is on me.
Start Building Sliders Like A Pro Today!
Download your copy of WP Slider Manager right now, and in minutes you'll be building sliders easier and faster than you ever though possible.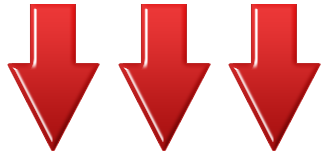 System Requirements:
Minimum Wordpress 3.0 - Wordpress 3.3+ Recommended
Warm Regards,

Ken Sar
P.S. Don't forget - your purchase is backed by my 100% money-back guarantee. If you find WP Slider Manager is not as easy to use and customizable as I said, simply ask for a full refund. I'll cheerfully return your money, no questions asked.
LICENSE TERMS
[YES] Can be given away free (Personal Use Rights Only - rights MUST be sold
[YES] Can be sold for a minimum of $7
[YES] Can be offered as a bonus for a paid product that sells for at least $10
[YES] Can be bundled/packaged with other paid products and sold, as long as the bundle/package sells for at least $10
[YES] Can sell Resale Rights for a minimum of $9
[YES] Can sell Master Resale Rights for a minimum of $10

[NO] Can sell Private Label Rights
[NO] Can be included in membership sites (free or paid)
[NO] Can sell on auction sites [NO] Can sell on Tradebit.com and all the similar sites
[NO] Can be sold as a WSO

EVERY EFFORT HAS BEEN MADE TO ACCURATELY REPRESENT THIS PRODUCT AND ITS POTENTIAL. THERE IS NO GUARANTEE THAT YOU WILL EARN ANY MONEY USING THE TECHNIQUES AND IDEAS PROVIDED WITH THIS WEBSITE. EXAMPLES IN THIS PAGE ARE NOT TO BE INTERPRETED AS A PROMISE OR GUARANTEE OF EARNINGS. EARNING POTENTIAL IS ENTIRELY DEPENDENT ON THE PERSON USING THE INFORMATION INCLUDED TO THIS PAGE, THE IDEAS AND THE TECHNIQUES. WE DO NOT PURPORT THIS AS A GET RICH SCHEME. YOUR LEVEL OF SUCCESS IN ATTAINING THE RESULTS CLAIMED IN THIS PAGE DEPENDS ON THE TIME YOU DEVOTE TO THE IDEAS AND TECHNIQUES MENTIONED, YOUR FINANCES, KNOWLEDGE AND VARIOUS SKILLS. SINCE THESE FACTORS DIFFER ACCORDING TO INDIVIDUALS, WE CANNOT GUARANTEE YOUR SUCCESS OR INCOME LEVEL. NOR ARE WE RESPONSIBLE FOR ANY OF YOUR ACTIONS. MATERIALS IN THIS PAGE MAY CONTAIN INFORMATION THAT INCLUDES FORWARD-LOOKING STATEMENTS THAT GIVE OUR EXPECTATIONS OR FORECASTS OF FUTURE EVENTS. YOU CAN IDENTIFY THESE STATEMENTS BY THE FACT THAT THEY DO NOT RELATE STRICTLY TO HISTORICAL OR CURRENT FACTS. THEY USE WORDS SUCH AS ANTICIPATE, ESTIMATE, EXPECT, PROJECT, INTEND, PLAN, BELIEVE, AND OTHER WORDS AND TERMS OF SIMILAR MEANING IN CONNECTION WITH A DESCRIPTION OF POTENTIAL EARNINGS OR FINANCIAL PERFORMANCE. ANY AND ALL FORWARD LOOKING STATEMENTS HERE OR ON ANY OF OUR SALES MATERIAL ARE INTENDED TO EXPRESS OUR OPINION OF EARNINGS POTENTIAL. MANY FACTORS WILL BE IMPORTANT IN DETERMINING YOUR ACTUAL RESULTS AND NO GUARANTEES ARE MADE THAT YOU WILL ACHIEVE RESULTS SIMILAR TO OURS OR ANYBODY ELSE'S, IN FACT NO GUARANTEES ARE MADE THAT YOU WILL ACHIEVE ANY RESULTS FROM OUR IDEAS AND TECHNIQUES IN OUR MATERIAL.
Software Disclaimer: The software is distributed 'as is' and with no warranties of any kind, whether express or implied, including and without limitation, any warranty of merchantability or fitness for a particular purpose. The user (you) must assume the entire risk of using the software. In no event shall any individual, company or organization involved in any way in the development, sale or distribution of this software be liable for any damages whatsoever relating to the use, misuse, or inability to use this software (including, without limitation, damages for loss of profits, business interruption, loss of information, or any other loss).'