Being able to know what grade your website is can help you greatly! With WpSeoGrader you know exactly where you need to optimize your site in order for it to get a better grade.
With better grade, your site will get more love from search engine.
What Does WP SEO Grader Do?
WpSeoGrader pinpoints and grades your website exactly to what search engine is looking for when ranking your site. It tells you exactly what you have on your page and with a little knowledge of SEO, you can optimize your site and improve its grade.
Seeing is believing right? Well, watch the magic on how WpSeoGrader works:
How cool is that?
Yes, it is even automatically give you a report and tell you exactly what search engine see your site, in terms of SEO.
You can see the sample of the report here
Introducing....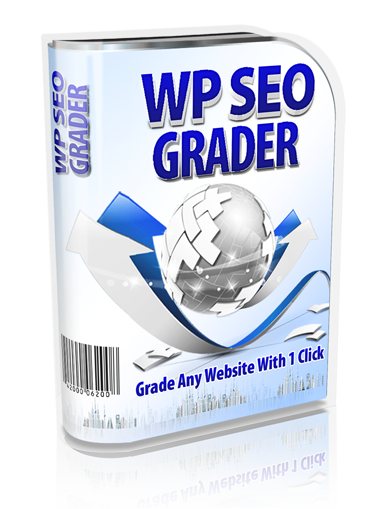 This plugin is created for both online marketers and offline marketers.
How can online marketers benefit from this awesome plugin?
As an online marketer, you can use this plugin to:
| | |
| --- | --- |
| | Check the grade for all of your sites and improve it |
| | Provide a service to check grade for other's people |
| | Run a gig at Fiverr or similar sites to provide seo service or just sell the analysis report |
| | Know exactly where to improve SEO score |
| | Build membership site and charge monthly fee for unlimited SEO reports... Cha Ching... Hear that? |
What are the great benefits for Offline Marketers?
| | |
| --- | --- |
| | Use WpSeoGrader as an incentive to get more offline clients |
| | Impress your clients with that in-depth SEO analysis report |
| | Grade your clients website and give them the report with your company name |
| | Know exactly where to optimize to improve your clients ranking |
| | As a marketing tool to get your foot in the door |
| | Generate unlimited reports without costing you a cents |
Imagine being able to close more SEO clients with a simple one click report!

Impress your prospects with a in depth SEO analysis report that will show them how you can help improve their website.



With WpSeoGrader, you can create in depth SEO analysis reports for your prospects. Show them how their webpage is currently optimized and how you can help them improve their rankings.
Using WpSeoGrader is super easy.

Just enter the shortcode into any page or post to display the SEO grader. Then input the url, keyword term, company name and click enter! That is it!
And it comes with 30 Days Money Back Guaranteed!
Now is you chance to get your hands on this simple yet POWERFUL SEO plugin. A great plugin for any internet marketer's toolbox!
Choose Your Option Below:
WpSeoGrader w/ Developer License | WpSeoGrader With PLR
Get WpSeoGrader Now For Just $ 9.97
DEVELOPER LICENSE INCLUDED!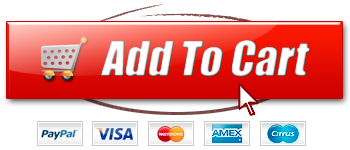 Developer License Terms of Use:


You can install the plugin on every website you personally own.


You can include the plugin with websites you build for clients and with complete websites you sell.


Your clients/customers can only use the plugin on the website you built for them or sold to them.


You cannot sell the plugin by itself, or with a WordPress installation kit, or with only a template.


You cannot sell or transfer your Developer License.


You cannot offer the service on Fiverr or other similar sites and later install this plugin for your clients. However, you can offer it as a service on Fiverr or similar sites, and then generate report for your customers.
Remember: The higher the grade, the better your page is optimized for the targeted keyword.
Want To Grab This Plugin With Private Label Right? Now You Can!
Get WpSeoGrader With PLR License For Just One Time Payment Of $67.00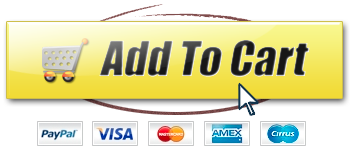 Private Label Right Terms And Conditions:

You Can Sell This Plugin With Developer License For A Suggested Price of $17 Or More


You Can Sell This Plugin With Developer License For A Minimum Price of $9.97


You Can Give This Plugin As A Bonus To Any Product Or Promotion Worth More Than $17


You Can Add This Plugin To Paid Membership (Charging $19.95/mth Or More) W/ Dev Lic


You Cannot Sell RR, MRR or PLR to this plugin


Your PLR is Non-transferable


You Cannot Sell This Plugin on Tradebit or Fiverr


You Cannot Give This Plugin Away In Any Shape Or Form


You Cannot Add This Plugin To FREE Membership

Best Regards,
Ken Sar