Announcing The Brand New, 10 Part, Step By Step Video Course, That Shows You ...
"How to Use Free Wordpress Plugins That Will Help You Run Your Business Smoothly...And Make Both Your Prospects and the Search Engines Happy...Giving You Better Ranking, And Potential Prospects!"
In this video course, we will move through 10 different important sections of
wordpress plugins.


From the Desk of: Ken Sar
Dear Online Business Owner,
Sales Fact:
According to recent news, Wordpress powers over 8.5% of the web, with over 10,000 Wordpress Plugins

Problem:
If you are running an online business, then most likely you need a website or some sort of landing page.

Wordpress started as primarily a blog platform, but over time evolved as a CMS or a Content management system. Now businesses can use Wordpress to create professional company websites.

More and more online business owners are moving towards using Wordpress as their blog, website, or landing page...simply because Wordpress is so easy to setup and manage.

Setting up Wordpress can be done in less than 3 minutes, literally.

Now...In the world of Wordpress Plugins, there are more than thousands of plugins that you can use. Some are free, some you have to pay for. But the big question, is...As an online business owner, what Wordpress Plugins will truly help you ?

Which ones will help you run your business better? Save you time? And also save you money? Help your website rank better? Help your website be user friendly?

These are some of the questions you should ask yourself.
Introducing...
WP Plugin Secrets!

10 Part Video Course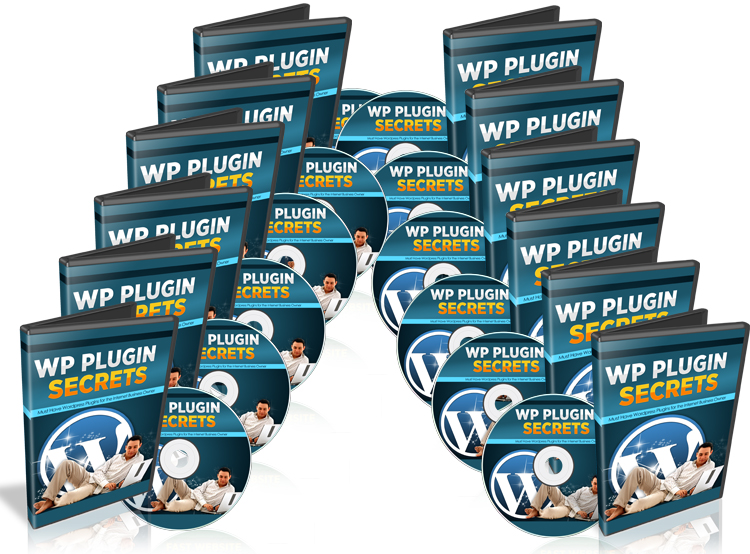 The purpose of this video series is to focus on certain areas of your online business where you can use wordpress plugins to increase your efficiency and the way you run your business.

And most importantly, how you make it user friendly not only for your potential prospects, but also the search engines.

We will be looking at several WP Plugins in more detail.

Here's a list of this 10 part video series
in more detail:



Video #1: Introduction to the Must Have WP Plugins

In this video, you will receive an introduction to ten sections and why we chose the wordpress plugins. While there are over 10-11 thousand wordpress plugins, we can only recommend a few. While that's not to say the other plugins are not that great, these are ones that we have found to be very useful for ourselves.





Video #2: SEO

While there are hundreds of search engine related plugins, you will learn that you don't need a lot to get started the right way. In this video, you will be shown a couple SEO related wordpress plugins and how to use them. In other words, we aren't going to just show you the plugins, we'll show you how to use them, so you know exactly what to do ...every step of the way.




Video #3: User Friendly and Multimedia

In this video, you will be shown the wordpress plugins that will make your user's experience a good one. Besides making your wordpress site SEO friendly, you need to make it user friendly. Making your site SEO friendly will help your rankings, but forgetting about the user will be of no use for you as a business.




Video #4: Social Media

Social Media is huge and that's why you'll want to be sure to use it on your wordpress site. In this video, we will dive into some of the plugins that you gotta use to get more people interacting with your site, and even with each other.




Video #5: Statistics

What's a site without stats? Just as it says, you'll learn to add several wordpress plugins to your site so you can track your statistics...and most importantly, how to use them.




Video #6: Communication and Privacy Policy

Communication like contact forms are vital to your site, especially if your potential prospect or client wants to contact you. You'll also want to add a privacy policy for you and your user's safety. Plus with an added bonus, Google will take your site a bit more seriously. You'll also learn how to use these plugins.

Video #7: Mobile Friendly

Did you know that more and more websites are making sure that they are mobile friendly? You'd be wise to keep up with the new technology and make your site mobile friendly as well, especially with so many people surfing to your website on their mobile phone. In this video , you will learn which wordpress plugins are best for this to make your site more mobile friendly.

Video #8: E-Commerce and Content Security

If you are an online business, most likely you are selling something online, gathering leads, etc. If you have content that people pay for, it's important to protect it from thieves...because yes there are a lot of those online. In this video, you will learn which plugins to use to adapt to paypal and secure your content by using two easy to use wordpress plugins.

Video #9: Website Protection

Protecting your website is important because you never know if something will go wrong. There are several wordpress plugins you'll want to use and you'll find more about them in this video.

Video #10: Email and Autoresponders

Last but not least, you'll want to make your email list friendly...meaning you want to build your customer or prospect list. There are tons of plugins for this, but which ones are easy to use? Fortunately for you, we've tested several already and we'll show you which ones we recommend in this video.
---
So...with that said, grab this video series today, and learn what free Wordpress Plugins are available to you to start running your online business more efficiently starting today.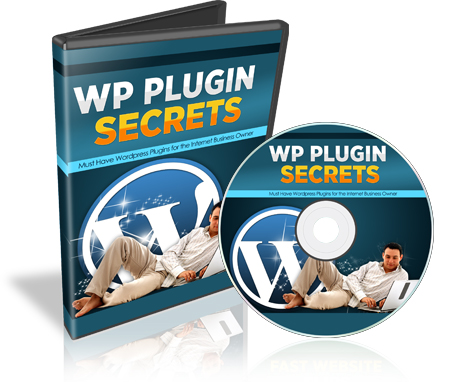 Best Regards,
Ken Sar
P.S. This is one of the most risk-free ways to save time and money for your online business by learning how to use certain Wordpress plugins.

P.P.S Using wordpress combined with the power of Wordpress plugins is the fastest way to get your online business running efficiently in less than a day.
Disclaimer | Terms | Privacy | Contact