From: Ken Sar

Dear Fellow Blogger,
You already know what a powerful content management system Wordpress is. But one of the most frustrating (and time-consuming) parts of it is adding code to every single page or post.
I'm talking about things like:
Google Adsense code, Clickbank banners or other ad network codes

Opt-in forms from Aweber, GetResponse, ConstantContact or other autoresponders

Videos from YouTube or other video streaming sites

Special site-wide sale announcements or other limited-time offers
In the past, you'd have to pay a programmer hundreds or even thousands of dollars to create a Wordpress sub-theme to do this – and even then, it's almost impossible to make changes once it's done.

Wordpress itself simply didn't have the functionality and flexibility to let you make changes across dozens of pages at one time – until now.
Here's What You Can Do with This Plugin – Just Minutes from Now…
Boost your Google Adsense earnings by adding context-sensitive ads within the content of every page

Increase your affiliate earnings by displaying relevant Clickbank ads for your favorite affiliate products

Double – or even TRIPLE – your newsletter subscribers by putting your opt-in box "above the fold" where more people will see it and sign up.

Send Your Auto-Blog into OVERDRIVE with a plugin that practically does all the work for you!

Supercharge your sales and conversions by putting a call-to-action button on each page.
The only question is – How much MORE can you earn with this plugin while slashing your work hours in half?
Alright – I'm convinced I need this! But How Much Will it Cost Me?
This is the best part. Because not only can you save hours of time, potentially send your income and subscriptions through the roof but it only costs ???????!
That's a drop in the bucket – pure pocket change – considering all the benefits one simple private label plugin can bring you!
Click Here to Order Right Now and Claim Your Copy
ANYTHING You Can Code – You Can Automatically Insert on Every Page with This Wordpress Plugin. It's EASY!
It's so simple – and yet so incredibly easy to use – you'll wonder how you ever did without it! Here's how to get started:
Step 1: Copy the Plugin to Your Wordpress Plugins Directory OR Install it from the Dashboard

There are two ways to install a plugin in Wordpress. First, you can sign in to your FTP (given to you by your web host) and upload the entire plugin folder to your public_html or www folder. The folder you'll want to place it in is in public_html / wp-content / plugins.
Sound too technical? No problem. There's an even easier way to install it. Just sign in to your Wordpress dashboard using the username and password you created when you installed Wordpress. Then navigate to Plugins from the left menu, and you'll be on the page that lists all plugins you currently have installed and/or activated on your blog.
From there, just click the Upload option from the top menu and upload the entire .zip file. You may have to enter your web hosting username and password – but that's it! Wordpress will automatically install the plugin. All you have to do is click to activate it – and you're done!
Step 2: Copy The Code You Want on Each Page into the Text Box
This plugin will take ANY HTML code, and insert it on your pages. That means it works with all of the most popular money-making programs and affiliate services out there, including:
AWeber

GetResponse

ConstantContact

MailChimp

ClickBank

PayDotCom

CPALead

Amazon

eBay
You can choose to put your code on multiple pages OR pick and choose the ones you want individually. So if you want Amazon ads to appear on certain pages, and Clickbank products to appear on others – no problem!
The plugin is also smart enough to know that you DON'T want a big banner or opt-in box cluttering up your home page or every post, so it disregards them entirely to avoid cluttering up the page.
Step 3: Relax!

You're done! Now just sit back and watch as the plugin goes to work, dynamically adding your chosen code on every page you've selected.
We think you will love our plugin so much were even willing to offer you a full 30 day money back guarantee.
If for any reason in the next 30 day you dont like this plugin then we will give you you money back in full.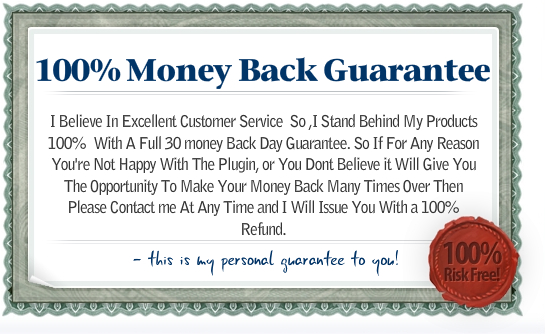 Current Price: $ 11.50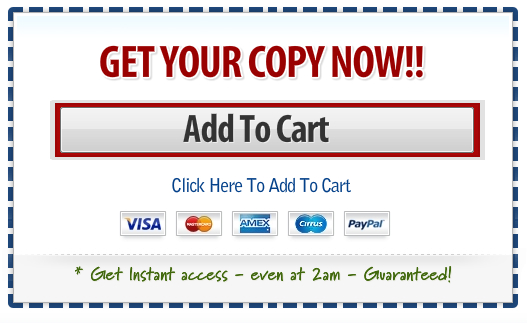 To Your Success,
Ken Sar
PS. I do offer Resale Right License to this plugin as OTO. You can read the resale right terms here
Disclaimer | Terms | Privacy | Contact