Turn Your Visitors Into Engaged, Action-Taking, Profit Generating Assets With Your Very Own Live Talking Actor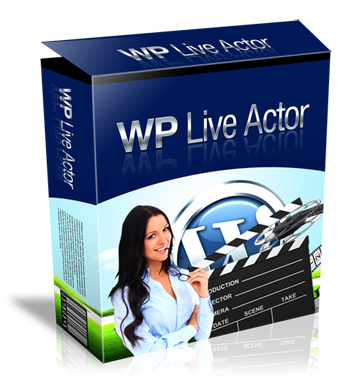 Hello Marketer:

When's the last time you were captured by a website, forced to pay close attention, and then ultimately made to take action?

Been a while hasn't it? And guess what, you're NOT the only one. That means YOUR website visitors, YOUR clients, YOUR very well being isn't at its maximum potential.
But that changes today!

Until now pop-ups were the tool to capture and engage audiences, then it was those silly phony chat windows with fake staff.

Now it's video…

But what does the latest video player have to offer? Video branding? Hyperlinked buy buttons?


"What will set you, your site, and your videos apart from the tons of other YouTube user spreading his or videos around the web?"

The Answer: Live Video Actors…and guess what?
You now can turn every WordPress site you own into a conversion sucking, lead generating cash-cow using the same methods the big guys have been using for years.
I've created WP Live Actor 2.0, the ultimate solution for achieving similar results obtained with live actors that companies like AllState Insurance, The U.S. Army, and Century 21 have used for years.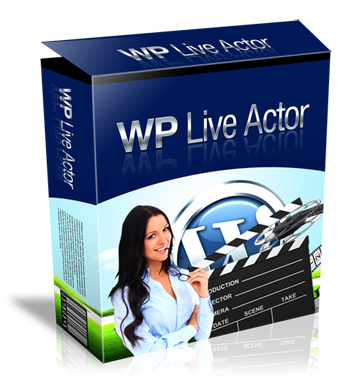 WP Live Actor Is:
| | |
| --- | --- |
| | Cost effective |
| | Easily Integrated |
| | Requires No website redesign |
| | Requires No additional hosting |
| | Fast loading and plays FAST! |
| | Great for offline AND online |
With WP Live Actor 2.0:
increase how long visitors stay on your site
convert more visitors to leads, leads to buyers
make your website more personable
play mp4s for a more mobile friendly experience

(NEW with 2.0)

use multiple videos within one site *one video per page

(NEW with 2.0)

note key areas of your website
hyperlink videos to external URLs

(NEW with 2.0)

get visitors motivated to TAKE ACTION
better educate visitors on you, your website, and your products/services
use on an unlimited amount of sites you PERSONALLY OWN

How exactly does WP Live Actor work?
WP Live Actor floats transparent video files in any designated position of your site you choose. It automatically plays the video file of your choice so that your visitors' attention is INSTANTLY captured when they land on your site or webpage.
With wpLiveActor 2.0 You Can:
| | |
| --- | --- |
| | You can choose where the video lies and how far from the edges they appear |
| | You can use transparent videos or transparent images |
| | Make video appears on homepage ONLY |
| | Show video to 1st time visitors ONLY |
| | Direct your visitors to other URL when they click on the video or image |
| | You can use .swf and .mp4 video |
Watch this video below
wpLIVEActor is a powerful plugin that will capture your visitors attention and increase your conversions. Install it on your site and with your personlize video message, I am sure that you will boost your conversion rate dramatically.
You can use Live Actor and outsourcing the video creation. Or you can create one yourself.
With your purchase today, we will include a DIY video instruction showing you how you can create the video with transparent background and put it on your website. Of course, you will need to get a software to create your video and we will show you which one to use (it comes with 14 day free trial and cost you less than $50).
Buy wpLiveActor 2.0 with Developer License For Just $27

Or buy wpLiveActor 2.0 with Personal Unlimited Domains License for $19

Best Regards,
Ken Sar
PS. Your purchase comes with 30 days money back guaranteed. If you are not happy with this plugin, then please contact us for no-question-asked refund.
PPS. Please read the FAQ below:
1. Can I choose where the video is located on my webpage?

Yes you can choose where the video lies and how far from the edges they appear.

2. Can I make my own videos or only outsource?

Yes you can make your own and I have specific instructions on how to do that. You can of course easily outsource an actor for inexpensively on places like Fiverr by searching for "green screen" gig.

3. Does it have to be video...can I do images?

Yes images are okay.

4. Can I make my live actor appear on my home page only?

Yes

5. Can I make my live actor appear for 1st time visitors only?

Yes

6. If WP Live Actor doesn't work can I get a refund?

Yes, submit a ticket, give me 24 hours (Monday-Friday), no filing of claim needed. Happy to refund if WP Live Actor doesn't work as stated.

7. Are WP Live Actor updates free?

Yes, as I work to make it more user-friendly, ALL buyers will get updates free.

8. Whats the difference between developers and personal usage?

Developer License allows you to use this on clients' and customer sites as well as your own use. And Personal Use allows you to install this plugin on as UNLIMITED domains that you personally own.

9. How do I stop my DIY video from looping using your methods?

To stop looping go to tab 8 (Publish) within Swish Video.
Hit the 'custom' button near the controls drop down menu
Hit 'Playback' and choose to stop at last frame (When Finished).
Hit Ok and publish






Terms Of Use | Privacy Policy | Earning Disclaimer | DMCA | FTC Compliance | Anti Spam Policy | Copy Right Notice | Social Media Disclosure | Contact Us