Finally, You Can Delay Your Order Button Appearance On You Blog...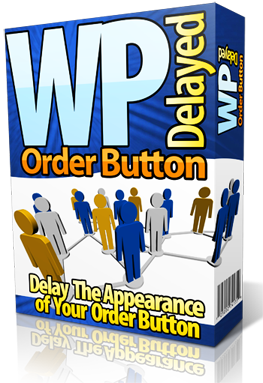 The Delayed Order Button plugin is the result of a recent trend on many video sales pages. The total concept was arrived at after many split tests of different styles of sales pages and payment buttons to find the best performing ones.
The result of all these tests is that the best combination when using a video sales page is to just present the video and nothing else.
Further, there should be no controls on the video or even an indication of how long the video is. (However we recommend you to at least tell your visitors how long the video is)
So there's nothing that can be clicked, they can't pause, and the only thing that the viewer can do is watch the video as its streamed, just as if it were a TV program.
They can't even click a payment button to see how much the product is because there's nothing on the page to click. They MUST watch the video.
At the end of the video the viewer understands what's on offer, and only then does the payment button reveal itself. Thus yielding a high conversion rate.
That's exactly what you can do with this plugin.
You can use WP Delayed Order Button Plugin to reveal the payment button at the appropriate moment, on a page or even a post.
Even More Powerful ...
WP Delayed Order Button Plugin can also be used to reveal any HTML, not just a payment button, so it's an extremely valuable tool to have.
Click Here To See The Example We Set This Plugin To Not Only Show The Delayed Order Button, But Also show content and banners too.... (Link open in new windows)
It also has the option of animation slidedown.... take note on example #3

And .... It is WP 3.1 Compatible!
Get Yours Now for only $27.
Yes, for $27, you can use this plugin on UNLIMITED number of domains that you own.
Wait...
Limited Time Special!
Only $12.97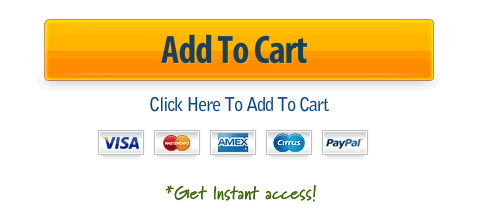 Attention Reseller: Resale Rights Option Available
If you are interested in obtaining a resale right license, please read below:
What you get?
With Resale Right license, you will get a similar salespage to this one, without the resale right option. And you will also get resale right terms as follow:
[YES] You can sell for a suggested price of $27, minimum $10
[YES] You can sell personal use license only
[YES] You can sell on or after March 21st, 2011
[YES] You can sell using dimesales, starting price $10
[NO] You cannot give it away
[NO] You cannot add it as a bonus to other product
[NO] You cannot add it to membership site, free or paid
[NO] You cannot bundle or package it into a firesale or whatever sale it is
[NO] You cannot sell Resale Right, MRR or PLR to it
[NO] You cannot sell it on ebay, or other auction site
[NO] You cannot sell it on any forums, including warrior forum

Order Your Resale Right License Now For Just $ 37.00 ...
(With just 4 sales, you are making your investment back. )

Ken Sar
Disclaimer | Terms | Privacy | Contact