"Add This Fast Action Favorite Loved By Millions To Your Blog And Keep Your Visitors Coming Back For More With The WpBreakout Plugin!"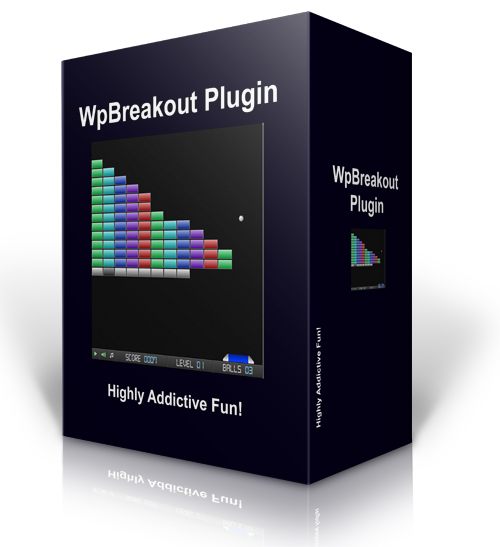 Millions
of people everywhere love the classic game Breakout!
You'll have to admit
, you've probably played it a time or two yourself right? If not, you're about to...
**LIVE GAME DEMO**

Power Up Key

: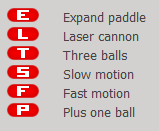 Now you can add this thriller to your own website using the WpBreakout plugin!
Works for any HTML website too!
Adding something fun to your website
keeps your visotors coming back for more. We all know that stistically the longer someone spends on your site the more sales you will make.
You can surround your game with links
, ads, banners, etc(just like game sites like yahoo do!)...so there are several ways to monetize a game that people play on your site. (Not to mention, people will associate the fun they have with YOU and YOUR brand!)
**

INCLUDES

UNLIMITED DEVELOPER LICENSE **
You can use the WpBreakout plugin on Unlimited sites that You Own, Unlimited Client sites, AND Unlimited sites that you Sell!
Screenshot:
#1 - Just copy and paste the code to any page or post!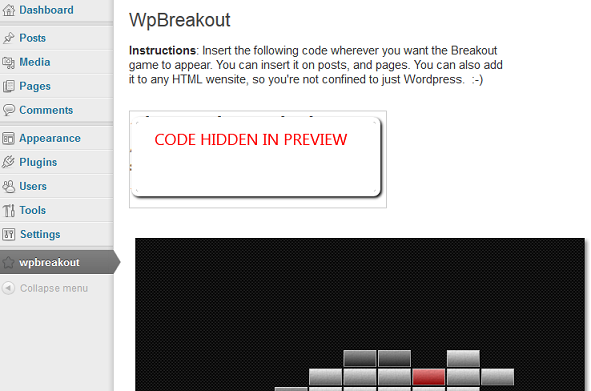 "You Can Add Breakout to Your Site Right Now!"
You'll Get

HTML CODE

that you can paste in

ANY

website

...
So You're NOT restricted to your Wordpress Blog!

~~
My Priority Guarantee

~~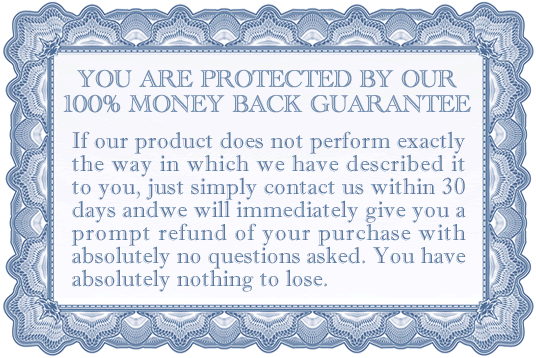 ORDER NOW!
OPTION #1


Resale Rights License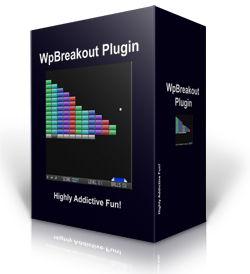 Use On Unlimited
Personal
Sites
Use On Unlimited
Client
Sites
Use On Sites That You
Sell
+
You Can
Sell
Personal Use And/Or Developer License Copies
From Your Own Website, And
Keep All Profits!
+
You Get A Salespage Just Like This One!
(without the Resale Rights option)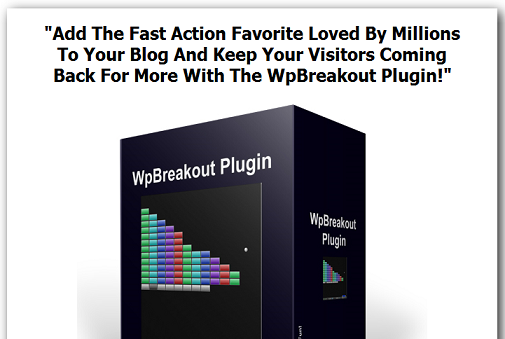 IMPORTANT RESALE RIGHTS TERMS:

YES
- Can Sell From Your Site And Keep 100%
YES
- Can Sell For $9.97+ Min Please
YES
- Can Add To PAID Membership Site
NO
- Can NOT Give Away For Free
NO
- Can NOT Add To Free Membership Sites
NO
- Can NOT Pass on Resale Rights to Others

ORDER NOW!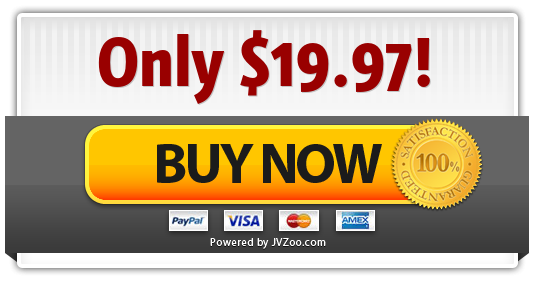 **Instant Download After Payment**
---





OPTION #2


Developer Use License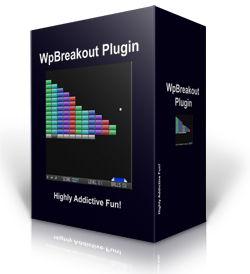 Use On Unlimited
Personal
Sites
Use On Unlimited
Client
Sites
Use On Sites That You
Sell
Only $9.97
**Instant Download After Payment**