From The Desk Of: ~AzSno and

Ken Sar


Full Time Internet Marketer

I was struggling with Posting 100′s of Private Label Rights Articles to my WordPress Blog's Automatically, I wanted the convenience of autoposting BUT I didn't want to Pay $100′s of Dollars for that privilege…
I was manually scheduling each and every post, and I have over 100 sites…I was "TOTALLY" Frustrated…
That's When I decided to Develop WP-Autoposter…
I wanted a "simple" plugin that would post PLR articles, Google "HOT TRENDS", and RSS Feeds content quickly and easily. I didn't want a "steep" learning curve either. I wanted it so SIMPLE a "CAVE MAN" could do it!!!
WP-Autoposter can take "worthless" PLR articles and turn them into CA$H Easily…
If you're a "Technophobe" then this WordPress Plugin is for you!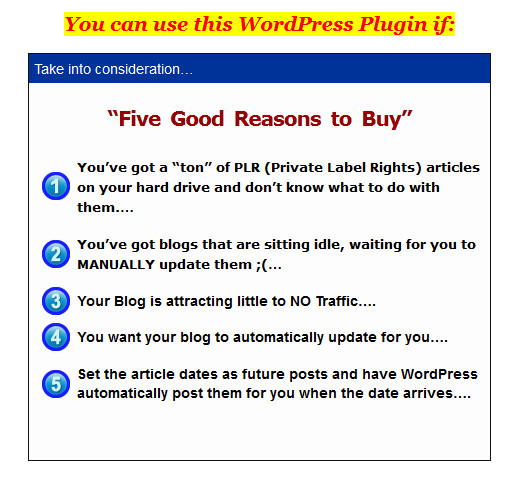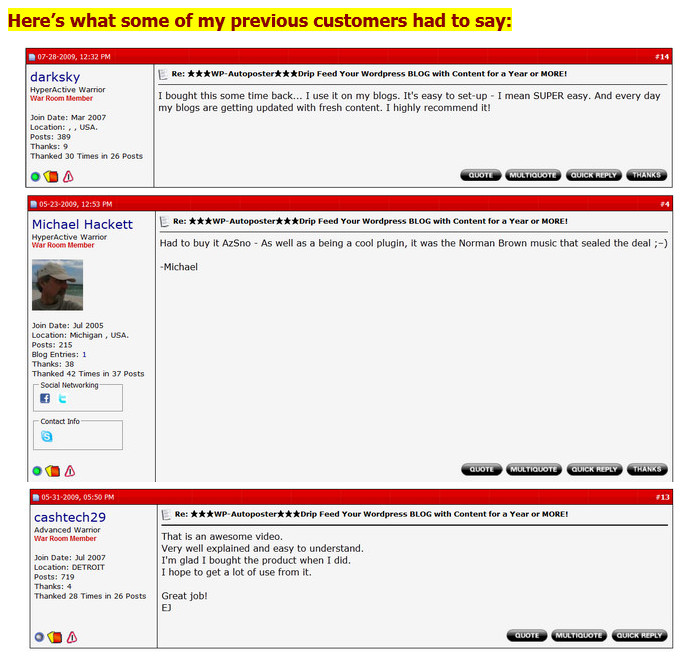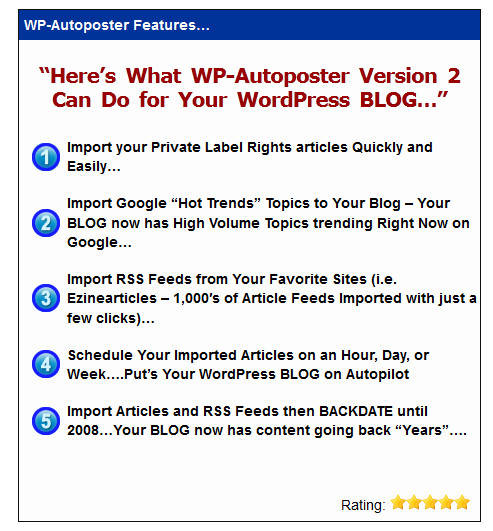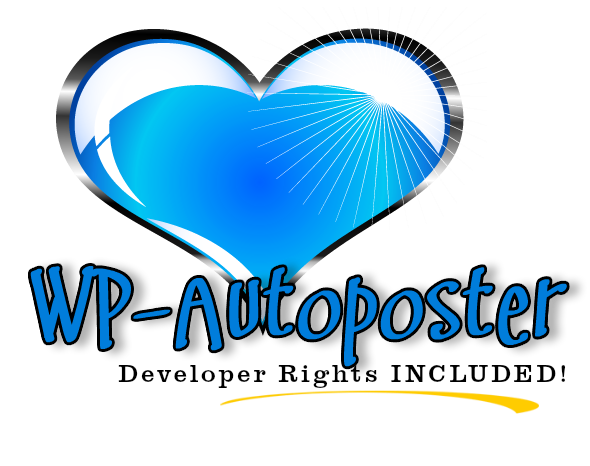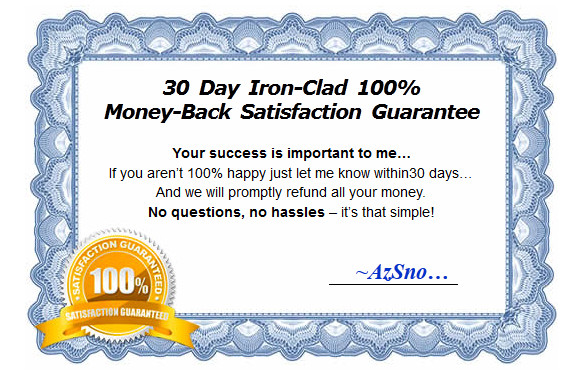 Limited Time Special! Only $9.00!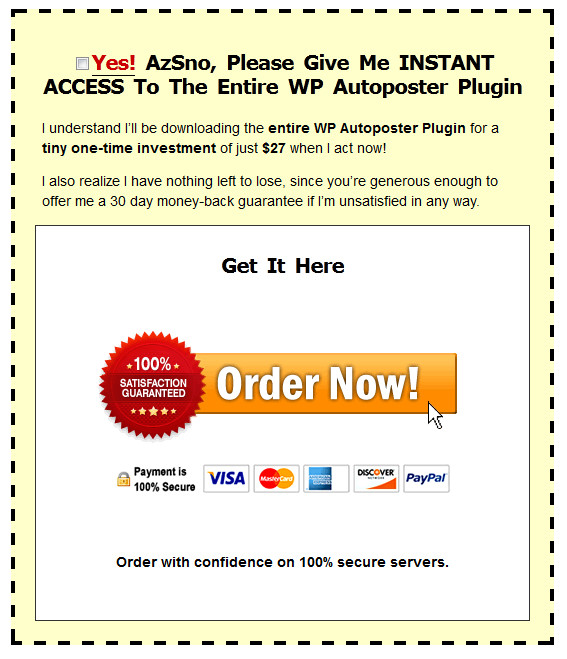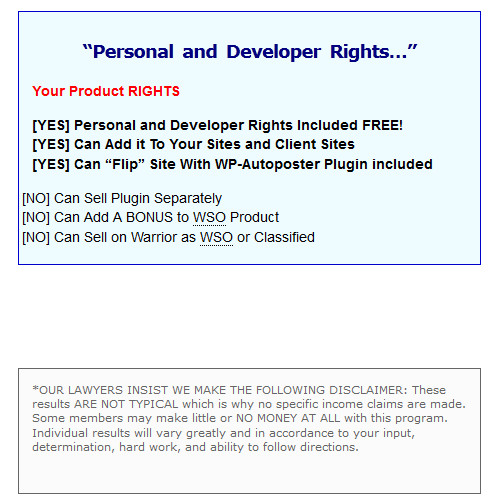 Terms Of Use | Privacy Policy | Earning Disclaimer | DMCA | FTC Compliance | Anti Spam Policy | Copy Right Notice | Social Media Disclosure | Contact Us