The Un-Tapped Service You Can Offer Local Businesses This Week To Collect $197 Checks!
Why Are Office Secretaries Terrified Of A Simple WordPress Plugin That Makes Their Jobs Obsolete . . .
…While Their Bosses Are Hunting Me Down Begging To Send Me $197 For The Simple System That Is Guaranteed To Book Them More Appointments?
Dear Friend,
Sometimes the best ideas happen by accident…
I needed to set an appointment with my doctor a few weeks ago but couldn't remember his number, so like any good patient I went on his website hoping I could schedule my appointment there or at least find a number to call.
It took me 15 minutes to find their phone number on their 'fancy but clearly useless' website! He had an auto-responder email form on his home page, but to actually make the appointment I had to click on the tiny 'contact us' link at the very bottom of the page to get their office number.
I then had to spend another 10 minutes on hold before the secretary could even take my call (I must have called during her lunch).
And THEN another 15 minutes for this incredibly rude secretary to find a time when both me and the doctor were available…
Over 45 minutes just to set an appointment with a doctor – with whom I am a regular patient!
If I hadn't been seeing this doctor for years, I would never have scoured his site for their number and even then I would have hung up on that nasty secretary as soon as she put me on hold…
Rude Secretaries Can Kill Potential Appointments!
This is when I decided to come up with a better system…
Inspired to make it easier on myself to book appointments I spent a week with my programmer trying to come up with a simple system we could use online to book appointments…
What we came up with was a simple WordPress plugin that streamlines the entire process and eliminates the need to pick up the phone to make an appointment!
One week later I walked back into the doctor's office to complain about my experience trying to set an appointment (and a few harsh words about his attractive but rude secretary that he pays $16 an hour).
While complaining, I slyly mention to him that I have a simple WordPress solution that could streamline the whole process…
…and I walked out of his office with an extra $197 deposited into my PayPal account:
I Walked Away With $197 For Taking 5 Minutes To Complain About My Doctors Secretary! Easiest Sales Pitch Ever…
For some reason this is one of the most the most satisfying offline payments I have ever received.
The easiest clients to sell (and often the most satisfying) are the businesses you are already a customer of, especially when you are just starting.
I went on to modify and perfect the software to work with any professional office and started selling it like hot cakes to local businesses. I couldn't cash the checks fast enough.
Simple 'Email Capture' Is Not Enough For Lawyers, Doctors, Accountants, Real Estate Agents And Other Office Professionals To Book More Business…
They Need To Capture Appointments, Not An Email List!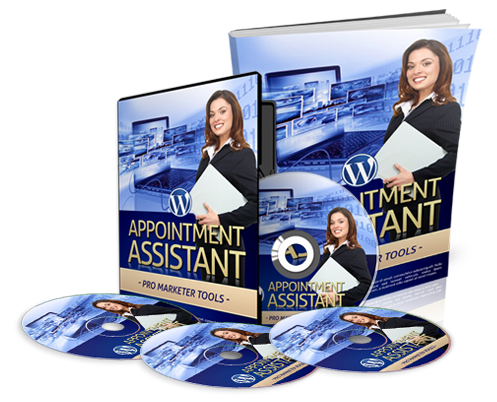 Click Here To See The Demo
Here's how I closed them every time: I use a simple "warm approach" by first calling to make an appointment with the office professional. After 5 minutes I complain about the appointment process and ask to speak with their manager…
Once I get the decision maker on the phone I speak to him as a customer explaining why his appointment setting method is terrible and offer to show them a simple solution…
And it worked like a charm, every time!
Our Jobs As Offline Marketers Is To Use Technology To Improve Communication Between Our Clients And Their Customers
For professional offices collecting an email on their website is not enough. Doctors, lawyers, real estate agents, accountants, they all need to set appointments at a specific time and collect more contact information than just an email.
This process usually involves numerous phone calls from secretaries and many man-hours to accomplish. 132 hours of average appointment setting time per year, per employee at $16 an hour is over $2000 in wages that could have been better spent!
This Is Where WP Appointment Assistant Can Help
WP Appointment Assistant is an appointment setting engine built into an easy to use WordPress plugin. This plugin is guaranteed to book your clients more appointments while cutting back the work load of secretaries saving clients money.
Here's how it works:
Step 1: Install An Appointment Form Anywhere On The Clients Site With A Simple Short Code:
Step 2: Visitors Select An Available Date And Time For Their Appointment: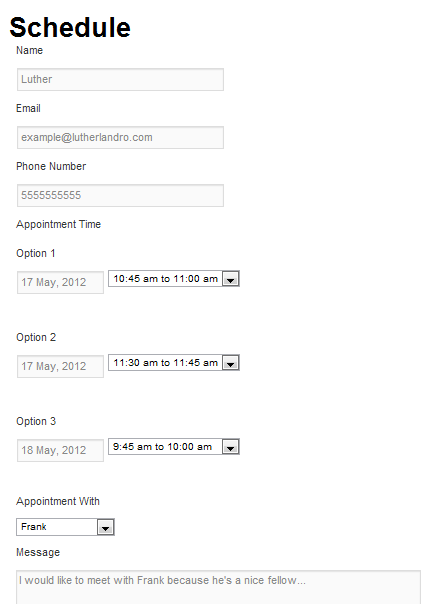 Step 3: WP Appointment Assistant Tracks The Appointment And Handles Client Follow Up

Download All Appointment Data Including Contact
Information Into CSV To Follow Up With No Shows
By freeing up secretaries time, they can do things that actively generate more business for the office – like calling old clients and following up with no-shows on appointments trying to book more business.
WP Appointment Assistant downloads all appointment data including client contact information into a CSV file to make it easy for secretaries (although true sales-men would be better) to follow up.
Imagine the referrals you will get when this plugin books your client twice as many appointments as before when customers had to call a secretary. You only have to sell a handful of office professionals before they are calling you asking for this solution.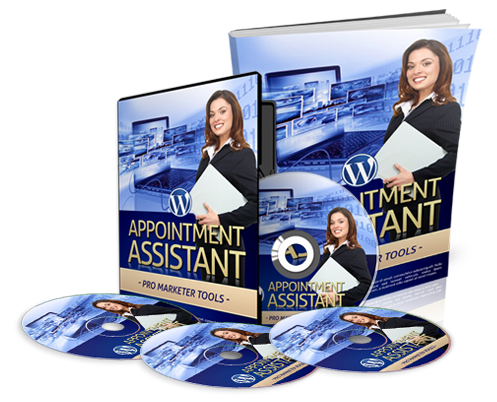 Click Here To See The Demo
The plugin also allows you to set individual permissions to keep secretaries out of the admin or any other areas they could potentially break…
…or lock the client out entirely and charge them a fee when they want to make changes to the system!
And that's just the beginning, WP Appointment Assistant will turn any clients website into an appointment setting machine:
The Famous Luther Landro '5 minute install' guide – get this system up and running for any client in 5 minutes or less, after collecting a $197 check (not bad for 5 minutes work).


The appointment system is customizable for any professional offline niche. Service lawyers, doctors, accountants, private strippers, and anyone else who needs to book more appointments – all with the same WordPress plugin.


Secure permission system gives you full control over the permissions for each member of your clients staff. Use this to keep secretaries from screwing things up in the back end or even lock out everyone entirely and charge the client extra when they want to make changes.


Built in 'auto-pilot' backup system keeps a copy of everything just in case the client screws anything up - Look like a hero when you take 2 minutes to restore everything from the backup (and charge them a fee for your time)


Plugin automatically sends a personalized and customizable auto-responder message when the user books an appointment – this simple welcome email is proven to increase appointments overnight.


Full client tracking built in – each appointment request is tracked and stored in the system. All contact information as well!


Easy post-appointment follow up and client retention – client contact information and appointment history can be downloaded to CSV for follow up and upsells.


Multi-User system allows an appointment requester to choose which professional in the office they want their appointment with. The professional they choose is automatically notified and they can log in to see their appointments any time.


Use short codes to place this appointment request form anywhere on your clients site giving you full reign to add this feature without adding pages or making changes to the site.


Auto-responder notifies both the patient and the doctor/lawyer/professional who the appointment is made with to cut down on unnecessary communication with secretaries.


The appointment calendar feature lets users select the date in a comfortable, professional format – You can add as many custom fields for contact information, and store all the collected data in the appointment engine for future follow up.


Built-in CAPTCHA prevents spam submissions from clogging the appointment database saving secretaries time.


Full hand-holding video training from installation to all the features of this powerful system.
Now I have perfected my 'soft-sell' sales pitch until it closes nearly every prospect who hears it…
…I have tested every rebuttal, every variation variation and came up with a strategy and done for you sales script that leaves no room for the prospect to say no, and no room in your pockets for the amount of checks you will collect.
Just follow the word for word sales method I use to sell this plugin and you can book your first check next week.
Complete Word For Word Sales Script That Can
Take Any Stuttering Idiot And Turn Them
Into A Sales Rock Star Over Night.
Here are just a handful of sales tactics I'm going to teach you:
The 'inbound spider-net" sales method that turns any inbound action made by client or prospect like a phone call or email into a closed deal (high ticket back end services sell themselves with this ninja tactic)


The 'fire your secretary' sales pitch that closes office administrators every time…


My number one source of new clients is also the most newbie friendly – Sell business professionals who's services you use without coming across as awkward or salesy using my 'no-pitch' openers. They will close you on taking their money!


The pricing model that is guaranteed to book you top dollar for this plugin (I've been charging way more than $197 since I sold that first one)


The 'appointment scarcity' call to action I use in every auto-reply that guarantees every appointment that is booked in the system actually shows up and pays.


How I collect more in training fees than I do for the actual system – Everyone in the office will need to know how to use this system, my video training will instantly make you an expert in this system so you can charge huge hourly fees to train and support the staff.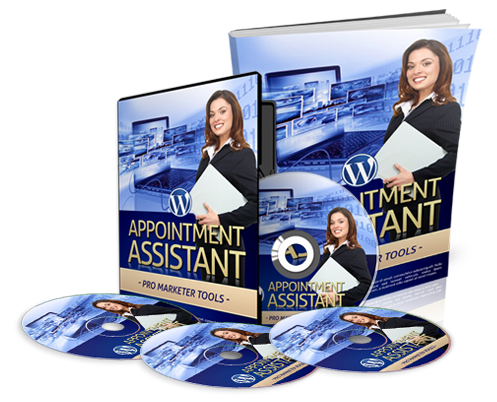 Click Here To See The Demo
Here's the deal:
I am offering you the opportunity to sell this exact same 'secretary replacing' WordPress software as your own to your local clients. I'm going to hold your hand and train you with the exact same sales pitch I use to close lawyers, doctors, accountants and every office professional in my local market…
Bonus: Developer License To This Plugin
Yes, I am granting you the developer license to this plugin, so you can install it on unlimited domains for yourself and your clients.
You don't get any resale right to this plugin and you cannot run fiverr gig to offer this plugin or installation to the potential buyer.
Click the buy button below to grab your copy and start booking local clients so you can collect checks now:
Buy wpAppointment with Developer License For Just $97
Limited Time Offer! Today Only! $37!
Wait...
First 25 Customers Special!
Be One Of The First 25 Customers, And You Only Pay $27.00!
Click On The Button Below To Buy Now!
Currently, There Are Only 13 Left At $27.00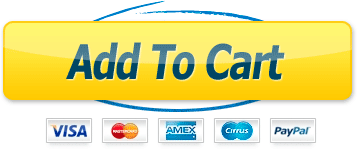 I'm not the only one booking major clients with this method,
check out some reviews of my software and sales methods:
This offer is guaranteed to book you a client by next week. By demand I've made this plugin and sales kit available again. Act soon on this special offer, as I may take it down anytime.
Click the buy button below to grab your copy and start booking local clients so you can collect checks now.
Buy wpAppointment with Developer License For Just $97
Limited Time Offer! Today Only! $37 !
Wait...
First 25 Customers Special!
Be One Of The First 25 Customers, And You Only Pay $27.00!
Click On The Button Below To Buy Now!
Currently, There Are Only 13 Left At $27.00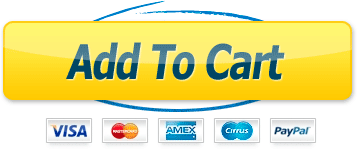 To Your Success,
Luther Landro & Ken Sar
Terms Of Use | Privacy Policy | Earning Disclaimer | DMCA | FTC Compliance | Anti Spam Policy | Copy Right Notice | Social Media Disclosure | Contact Us