Dear Fellow Website owner,
You already know how important it is to keep your website constanly updated, making sure there is always up to date information and keeping it active. When people visit your site they don't want to see pages that have remained the same for months on end. Infact its a fundamental to getting traffic and keeping a good listing on the Search Engines. A big part of the search engine raking is based on how frequently your site is updated.
But If you have been a webdesigner for even only a short amount of time, you will know how hard it is to constantly update your site every few days. Its one of the biggest burdens on any website owners shoulders.
Running your own online business, is very demanding and you website constantly needs your undivided attention.
Its this exact problem Im sure you have faced it to That what inspired me to create Website Time Direct. UPDATING YOUR SITE IS UNAVOIDABLE YOU HAVE TO DO IT........ but now you can make it easier.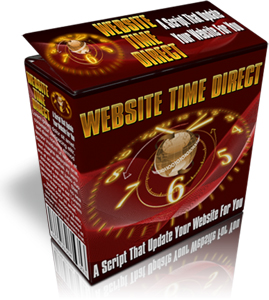 In the past you had to constantly live around your website, making changes adding bits and pieces here and there, maybe you had to change plans, or miss out on other things you would rather be doing .
Or worse just let it slip, and have no changes for months on end, effecting how your visitors think about you and your search ranking.
Well thats all over.
NOW You can make all the changes and updates you want all at once, just fire and forget while the computer all does the work for you.
Think of all the possibilities ....

Run a special anytime you want, do them each week, month or year .

Run a 30 day course, with a new lesson or module released every day.

Leave you site for weeks at a time, and let it update itself.

Fire and forget autoreleases

24 hour special offers

The List goes on...

The only question is – How much easier is it going to be for you using Website Time Direct
while you get more time to do things you want to do?
Alright – I'm convinced I need this!
But How Much Will it Cost Me?
This is the best part. Because not only can you save hours of time, Make you website much more flexible, while making your life much easier but it only costs $7!
That's a drop in the bucket – pure pocket change – considering all the benefits one simple script can bring you!
It's so simple – and yet so incredibly easy to use – you'll wonder how you ever did without it!

Here's how to get started:
Step 1 Using your prefered FTP program Upload all the files to your server. Thats is how to install this script. No databases to struggle with. Just a simple drag and drop.
Step 2 Once you have decided how want to use this script, all you have to do is get your html files ready and upload them to the same server were to script is installed.
Step 3 Enter the location of the files along with the date you want them to appear, Press submit and your all set.
Step 4 Relax
Now you can sit back and watch while the computer does all the work for you. You'll never have to worry again about getting back in time to make those all important updates.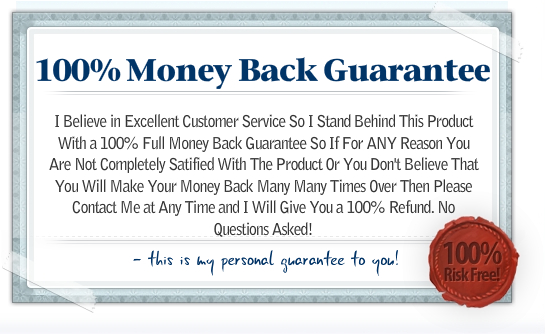 Download it Right Now with Instant Access, and Complete Step-by-Step Instructions!
Choose Your Option: Personal Use or Resale Right License
Website Time Direct For
Personal Use Only
Only $7

Website Time Direct With
Resale Right License
One Time Payment of $27

Resale Right Terms:
[YES] Can be sold for a suggested price of $14.97, Minimum $7
[YES] Sales letter included
[YES] Can put your name on the salespage
[NO] Can give away for free
[NO] Can be added to membership site or training site
[NO] Can be added as bonus to other product
[NO] Can be bundled with other product in Firesale
[NO] Can sell Resale Right or Master Resale Right or PLR
[NO] Can be sold in any auction site
[NO] Can be sold on any forum

Best Wishes,
Ken Sar