ATTENTION:

If you're overwhelmed with how to get your digital products, e-books, software, coaching program, or membership site online and making money for you quickly and easily, then I am going to show you how to

finally move your business forward...fast.




"Finally, An

All-In-One Soluti

on

for Creating Online Wealth That

Has Everything You Need

to Succeed,

Built Right In

..."
Whether you are setting up a membership site, digital marketplace,
e-book, video training, coaching program, etc. this powerful software
is the easy, all- in-one solution that will finally help you move forward
quickly and profitably, whether you are just beginning on the internet
or you are an experienced pro.
---
DON'T MISS OUT THE SPECIAL LIMITED TIME OFFER $150 OFF BELOW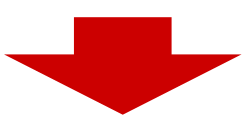 From: Dirk Wagner & Ken Sar

RE: Viral Membership System

Dear Fellow Internet Marketer,

If you've been around internet marketing for very long you understand that, often, what seems to be an easy, fast, super wealth building opportunity can actually involve a LOT of work.

In fact, I've been doing internet marketing full time since the end of 2003 now and I've seen the changes that have taken place over the years - some of them good, some of the changes maybe not so good, but one thing is for certain...

"...If you know how to use the internet and if you understand how to QUICKLY get your own products and services online and manage them - you can make a whole lot of money... fast."

Of course, if you DON'T know how to get your offer to the market fast and if you don't know how to get your products up, running, and ready to sell... you can be one of the many folks who email me all of the time explaining how they've spent months, even YEARS trying to figure out out how to put all of the pieces together to get their products, programs, or services online and profiting.

That may not seem like long, but if you've seen all of the gurus' who've come and gone in that time, like I have, it'd make your head spin and you'd understand how impressive still being here doing business over half a decade truly is.
I'm not bragging by the way... some of those years haven't exactly been perfect. But, one of the important lessons I've learned is that you have to stick with it if you want success. You likely feel the same way or you wouldn't be here yourself, huh?
What I have learned during my years on the internet is this:
"There simply is no short cut to success..."
However, that doesn't mean that you have to take the long road either. I mean, if you want to ride a bicycle across country, that's your business I guess, me personally? I'll fly.
Today, I want to share something with you for your online business that can literally make you "fly" toward achieving your online goals.
One thing is for certain, you'll be able to finally get off of the treadmill that has you getting nowhere and start making some serious progress and profits, very quickly and easily.
When I first got started in internet marketing all of those years ago, I immediately saw the power of having a steady stream of income coming in from my digital products. Back then, membership sites and continuity programs were not all the rage they are today.
Actually, they were just beginning to catch on and only a few of the top marketers understood the power of continuity programs (membership sites) as the best way to build an online wealth machine.
Years ago, the programs for managing a membership site... or for that matter, for securing your digital products or managing your e-commerce solutions,were limited, very complicated, VERY expensive, or just pure garbage.
Sorry, but that is the fact.
I actually got so fed up with the solutions that were out there and available at the time (I bought them all!), that I let a smart programmer develop my own software to manage my sites and services with!
Something More...
Well, I had an idea... I wanted to create a new program that could not only be used to manage my membership sites and digital products... but, that also had a complete built in instant commission affiliate program AND... was very user friendly for marketers who were not programmers or very "tech saavy," to use.


The Truth About Membership Scripts
Okay... here's something that you may not know about membership scripts:
Membership Software can be VERY user un-friendly.
In fact, most of the scripts on the market today are really pretty complicated to install, configure, set up, and use.
And... customize your templates? Please.... that involves a whole bottle of headache pills in one sitting most of the time.
Part of that is because of the nature of programmers - after all, we think from a set of codes, numbers and symbols... sometimes we forget that PEOPLE have to use what we create!
The most powerful script in the world is simply no good to you if you can't figure out how to use the thing, right?
That's also why Viral Membership SystemTM was born!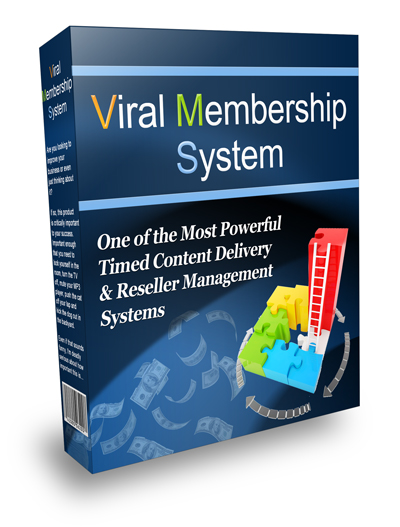 Check Out the Demo Here
(Link Open In New Window)
What is Viral Membership System?
| | |
| --- | --- |
| | Squeeze Page Creation and Management |
| | Launch Sequence Management |
| | Multiple One-Time Offers |
| | Up-sells |
| | Downsells |
| | Cross-sells |
| | JV Partner Management |
| | JV Managers Features |
| | Affiliate Tools Management |
| | Manage Membership Levels (unlimited!) |
| | Time Releasing your Lesson Content called Drip Feeding (powerful!) |
| | Built in Sold Out Page System |
| | Built in Limited Quantity Offers |
| | Built in Payment Processor |
| | Integration with PayPal's Instant Payment Notification |
| | Private Admin Panel with Additional Admin Feature |
| | Protected Content and Downloads |
| | Secure Membership areas |
| | Use Virtually any Template You Want.. Customize Your Own! |
| | Member Management |
| | Legal Documentation Management |
| | Secure Downloads and Videos |
| | Managing Affiliate and JV Payments - Automatically! |
| | Sales Reports and Conversion Tracking |
| | Coupons and Coupon Management System |
| | How about "Referrer" Recognition for Affiliates? It's built in... |


You need a solution that can do more than just manage your membership sites, digitial products, affiliate program, partnerships, payment processing, etc... you need a program that can do all of these things without your needing to be a programmer to install and use it!
Of course, the more a program can do for you, the more likely it will take a bit of time to learn how to use it. That can't be avoided. Heck, even riding a bicycle takes time to learn, but once you get it... it is pretty easy.
Often, with many of the programs on the market today that can help you manage your membership sites, digital products, PLR products, coaching programs, etc.... even after you finally get them all set up and working and you get past the "learn now to ride the bicycle" stage... they are still very frustrating to manage, work with, change, USE, or upgrade.
I wanted to offer a program that, once you understood it, you could easily use again and again, on as many domains as you want, and you could easily modify, upgrade, customize, and manage the program without being a programmer.
Also, I wanted to make sure that you could use the software to fit almost any membership model you wanted to promote or just use it to manage your PLR products, video training programs, e-books, coaching programs, e-commerce sites, etc.
Most of all, I wanted to make sure that you could use the software to make profits quickly. Get your sites up fast, simply, easily, and making you money so you could focus on more important things in your business, like marketing your products and services!
A Complete Marketing System


One of the most frustrating things I see and hear about from my own clients is that they are frustrated with having to piece their marketing program together using different software or...

it costs them an arm and a leg each month to buy a hosted solution

with all of the things built in to manage their business.
What about you? Do you experience the same frustrations?
You need to find a way to secure your membership areas or your digital downloads, right? How do you easily do this?
And, what about your email follow up programs... you need an Autoresponder program too, don't you? Can your management system work with your existing Autoresponder?
Is there an option to use a built in autoresponder program? Does your program automatically send out notifications, passwords, new sales info, etc. to both you, purchasers, and new members? How is all of this easily managed?
What about an Affiliate program?
If you have a great product or program, you definately want to have an affilaite program, which one will you use and integrate into your business?
Is there any solution that has the affiliate program built right into it? Even more important, how will you manage the 1099's and writing the affiliate checks each month? Do you even have to do that?
Is there a way to have an affiliate program without these headaches (Yes! Read on to find out more...)?
Payment Processors...
If you're going to sell something online, it might be a good idea to have a way to collect the money!
What is the best way to do this? Is there a simple, easy, way to integrate my payment processor without having to set up buttons or integrate fancy, expensive merchant accounts or shopping carts?
Want to partner with another
person to create a product together?
How will you manage the revenue sharing? Does your program take care of that for you? Is there a program that can even manage that for you out there?
What is Viral Marketing?
Can your program go viral if you don't set it up correctly? I can tell you that it will be very hard for it to do so if you don't understand how to do this the right way.
You really need all or at least many of these to make your online business successful, but is there a way to do all of this without wanting to pull out all of your hair, one strand at a time... slowly... or quit the whole idea of making money online?
I'm here to tell you, that it can be a real frustration trying to put all of this together one piece at a time, if you don't have a system in place to handle it all.
Trust me, I know... that's what started my own frustration those many years ago.
Your Problem Solved
Obviously, a program that can do all of those things needs to be a pretty robust piece of software.
It also needs to be easy enough for you to use and fast enough once you get the hang of using it, to create new sites in hours, not weeks.
I understand that time is money which is one of the reasons that Viral Membership SystemTM was created from scratch to have you up, running, and making money very easily and quickly with a super short learning curve to get familiar with this powerful software program.


If you are tired of trying to piece everything together to get your membership site online and profiting.
If you are ready to finally get your digital products and e-books, video education programs, or coaching program online and profiting, then you want Viral Membership SystemTM to help you move your business to the next level... very quickly.

No plug-ins, no add-ons, no additional software to buy to make this work perfectly...

it's all built in, ready to roll as is!
Fast, simple, easy, powerful, all-in-one software for running your membership sites and managing all of your digital products and sales.


AND, your built-in, real time Affiliate program that pays your affiliates immediately and keeps you from having to deal with writing checks or dealing with tedious tax documenets and 1099 forms.


All built in one digital solution to manage your online business.
I'm sure your wondering about now how much this kind of software will cost you, right?


If you look around at other similar solutions that are out there right now, you'll find membership software and some full digital management programs that are available, sure.
If there isn't a serious need then I just wasted years of my life let a top programmer create this software... oh, and using it to create a very comfortable living for myself as well.


Of course there are other programs available, however... I truly feel that Viral Membership SystemTM is the absolute best solution if you are looking for an;
All-in-one

Immediate pay affiliate program built-in

Flexible, easy to use

Simple to understand, and...

AFFORDABLE...
... solution to getting your online business built and profitable quickly, simply, and with as little learning curve as possible.

Yes there may be some well known and popular scripts already on the market today which have even more features than Viral Membership SystemTM well, kind-of anyway... of course, these systems come with lengthy additional learning frustrations and... the question is, do you really need all of those features?
Not too mention that most of these costs about 12 times as much as Viral Membership SystemTM does... T-W-E-L-V-E times as much!


There are several others that are similar to Viral Membership SystemTM... some which require you to purchase plugins or addons to get the same value and features that are already included in VMS, several that are so complicated to use you need to hire a programmer to help you install and configure them (I know because I used to get paid a good fee to install and configure membership and digital product management solutions sold by other marketers every single week...).


You can pay anywhere from $47 for basic scripts that you'll need to buy many additional programs and integrate them all together to get a solution that even comes close to what's included in Viral Membership SystemTM...


... to as much as $4,000 for full membership management solutions that doesn't even include a built in affiliate program (you need to purchase that module separately!) and that requires you to write checks and manage your affiliate payments and keep track of all of those fun 1099's and other IRS documents again.

Even, hosted solutions that can cost you as much as $497 per month to get just SOME of the features included in the Viral Membership SystemTM... PER WEBSITE!

Plus, with these programs you STILL need to manage your affiliate payments and legal paperwork manually. There just isn't any thing close to what Viral Membership SystemTM can do for you on the market.


Because of that, and because of what Viral Membership SystemTM can do for you and your business, I could easily justify selling the program for at least $497... and I might eventually charge that much for this powerful software.


However, I want to be a part of your success and I realize that you might want to use this software but that you might be caught up in the same economic slow down that many of my friends are, so what if I offered the software for $197 instead?


Would that help you to make a decision to move your business forward and start creating your own residual, passive membership income streams using this all-in-one solution?


I tell you what... because I've not officially launched Viral Membership SystemTM software yet and because I'm really serious about helping you grow your business, here is what I'm willing to do for the first 250 purchasers of Viral Membership SystemTM membership and digital solutions software...


If you purchase now, today... you can have a license to use the Viral Membership SystemTM software on UNLIMITED SITES (you only need to purchase it one time, and you can use it to start as many membership sites or digital products as you like provided you own the sites... unlimited license is just that... unlimited!) you can have the program for

$497

only $197.

But before you purchase or even think about it, let me also offer this very serious and personal money back guarantee.


My 30 Days Money Back Guarantee!
Still Not Sure? Let me make you an offer you cannot refuse. Try my product for a full 30 days. If you aren't happy, just send me a quick email and I will refund every penny you paid. No Questions Asked!
There is absolutely no reason to delay, because I am taking all of the risk. There is no risk to you.
THAT is how confident I am that you will love and appreciate this incredible software. I know you will make your investment back many, many times over and that you will come to rely on this powerful program just like I do as a central part of your online business.

Certainly, that puts all of the risk on me and lets you take this program, use it to make huge profits for you and your family, and finally move past the frustration of trying to put your internet business together, one piece at a time.

I truly want you to succeed and I know beyond any doubt that Viral Membership SystemTM will help you to do that easily, simply, and quickly. You have no risk to purchase your unlimited license today and use this powerful software to build your business.


In fact, if you are even remotely sincere about your online success, you owe it to yourself to take this software and start using it today while it's available for this low, incredible investment.


Don't think about it too long.. you have everything to gain and nothing to lose right now... but this opportunity at this low investment will not last long I'm sure, click below to secure your copy of this valuable program now.
Move your business forward today...


Click the "Add to Cart" button to get started immediately using the Viral Membership SystemTM software and creating your passive, residual income from your own membership sites or any digital products you need to get online and start selling quickly - with a built in affiliate program and so many powerful features I can't list them all here.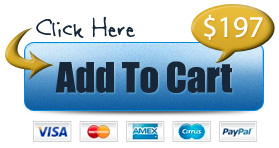 Wait! The order button above is not clickable!
Because there is a special limited time offer!
Get $150 Off
This Offer Valid For The 50 Customers Or Till Sept 30 2012, whichever earlier!
This is the only time that I will offer this script with $150 off as I need to raise money to pay for my medical expense. Don't miss out this opportunity! Get Yours Now!
Special Limited Time Offer!
Be One Of The 26 Customers, And You Only Pay $47.00!
Click On The Button Below To Buy Now!
Currently, There Are Only 2 Left At $47.00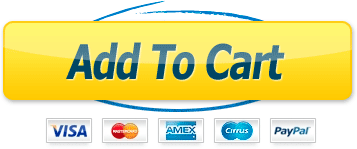 Immediate Download. No OTO!
Oh.... I almost forget to mention that, you will be getting lifetime update on this script. I do plan to have more update done pretty soon. Also, once update is in place, this membership software will be price at $297 instead of regular $197. So, grab your discount now before it is too late!
Seriously This Is The Only Time You Will See This $150 Off Discounted Offer From Me... Don't Miss Out!
Warmest Regards,

Dirk Wagner & Ken Sar
Viral Membership SystemTM

P.S. I'm not going to beat you up here and try to sell you with a bunch of hype or BS to get you to purchase this program. Actually, if I have to resort to those kinds of tactics, there is likely something really wrong with my offer or my guarantee that won't appeal to you regardless.

P.P.S. If you are serious about your online business success and if you've been around for any time at all, you already see the huge value that I'm offering here and the powerful investment opportunity at this limited price I'm sharing with you today.

P.P.P.S. I do want to thank you for stopping by and look forward to helping you in any way I can to move your business forward and live the internet lifestyle, and I know that you are going to LOVE your Viral Membership SystemTM in about 5 minutes when you download your own, personal copy.

Let me know if I can be of service - I'll talk with you again soon.