"Announcing A Brand New Quick And Easy Way
To Gain Instant [Mobile Expert Status] In 7 Days Or Less! New Video Scribe System Shows You How!"
Dear Friend,
If you are comfortable with business owners reaching out to you for your mobile marketing services, then it might make sense for you to keep reading...
Why?
Well, I've created a "7-Part Self-Promotion - Video Scribe System" that solves just about everything you need to position and brand your company as the local "Go To Mobile Marketing Experts" within your community...
Sounds good right? More on that later, but for now let me answer a question that I hear almost on a daily basis... What are Video Scribes?
Well, you've probably seen them being used by top gun, internet marketers already. I'm talking the likes of...
Ryan Deiss, Frank Kern, Mike Filsaime… the list goes on and on. Why do you think these insanely successful marketers use them?




Simply because, they keep audiences
engaged in their marketing messages...

Viewers are literally glued to their screens, because...
A: They entertain while providing useful, relevant information


B: They reinforce the most important points of your message


C: When done correctly, they elevate your expert status sky high!
I'm sure you've enjoyed the experience of watching them, then thought about using them in your own business, and finally pondered on how much it all costs?
If So, There's Good News and Bad News…
The bad news is, to have just one short video scribe created can set you back anything from $500 – $5000!
Don't believe me?
Just visit any online video scribe company and see for yourself.
In some places, it's even more. I'm talking high five figure amounts for a few minutes of video!
They are so expensive because it takes a ton of specialist work to put them together.


First of all you need a concept, a specific idea of what you want to promote in your video, and not just any old idea, but one that gets you sales and conversions.



You also need a copywriter to write your script. Again, not just any old script, but one that keeps your audience engaged and gets them to take action.



Finally, you need a graphic artist to storyboard and draw all the characters and scenes you need for your video. Not to mention the time it takes to create the voice-over, edit out all the mistakes, and sync it with each video frame.

Truth be told, you need to be a mini Spielberg to get just one of these videos out of the gate, never mind seven of them! (more on that later...)
Do you have the time, skills, equipment, patience, money or even the inclination to do all of that?
I thought not...
Most wouldn't, but boy oh boy… these videos look so good right?
Well The Good News Is, It's Now Possible For (YOU)...
The Little Guy To Tap Into This Lucrative Marketing Method,
Without Having To Splash Out Five Figure Lumps Of Cash!
Introducing..."Video Scribe Responder™" a 7-Part self-promotion - video system that instantly positions and brands you and your company as the "Go To Mobile Marketing Experts" within your local community. (UK and USA voice-overs included)...

That's right! Not 1,2 or even 3, but 7 video scribes you can plug into any auto-responder system in minutes! Just add your own contact details, upload and you're done!
Don't have an auto-responder? No problem. Add your own contact details, upload them to your blog, website or social media account, and you're done!
Remember, just one short video scribe costs at least $500 to produce. You're getting seven for a fraction of that price!
Here's A Nothing Held Back Demo
Of One Of The 7 Videos Inside
Video Scribe Responder
™
(Videos in the download area are higher quality)
USA Voiceover - With Background Track


USA Voiceover - Without Background Track

UK Voiceover - With Background Track


UK Voiceover - Without Background Track


These videos have been optimizes for optimal viewing on desktop PC's, MACS or any mobile device. Once your visitors see them, they will instantly associate your company as being "mobile marketing experts."
Consider this...
The mobile market is huge and is set grow exponentially in the years ahead. But as the market grows, so will your competition. That's why it's so important to set yourself apart from the "rat pack!"
So with that said, we've got you covered, keep reading...
No Selling!
Just Fast Hitting
Quick To Digest Tips...

Other video scribe vendors focus on selling you videos that sell your services to specific niches (E.g. plumbers, locksmiths, roofers etc.), but think about it...
Those videos just shout "Me too! I can do it for ya!" and at the end of the day, all you achieve is making you're company look and sound just like everyone else...
Desperate for a sale!
Business owners can sniff you out a mile away, and won't even give you the time of day, never mind their hard earned cash!
"Video Scribe Responder™" however, takes a different approach. Each of your 7 video scribes are educational by nature. There's no attempt to sell, present or even mention any of your services. They educate, ask thought provoking questions, and state facts that leave business owners wanting to know more.
And that's where you come in with your mobile marketing know how...
"Video Scribe Responder™" builds your offline authority practically on auto-pilot. Just add your contact details, upload them and reap the benefits....

You Get 7 USA and 7 UK Video Scribes
(With and Without Background Track)
Covering The Following Mobile Marketing Topics:
| | |
| --- | --- |
| | Video Scribe #1. How SMS Marketing Campaigns Can Benefit Your Business. |
| | Video Scribe #2. Using Free Mobile Apps to Generate Leads. |
| | Video Scribe #3. How Mobile Marketing Strategies Can Benefit Your Business. |
| | Video Scribe #4. Why Your Business Needs A Mobile Website. |
| | Video Scribe #5. How To Boost Customer Relations Via Mobile Marketing. |
| | Video Scribe #6. Making Sense Of Mobile Usage Demographics. |
| | Video Scribe #7. How To Get Your Business Website Ready For Mobile Users. |
In Addition You Also Get
The Following Bonuses…
| | |
| --- | --- |
| | 7 US Professional voice-overs in .mp3 format. |
| | 7 UK Professional voice-overs in .mp3 format. |
| | 7 Professionally written autoresponder messages. |
| | 7 Voice-over transcripts you can give to your voice-over talent, or use as website content, or on podcasts. |
Rest Assured, I've Left No Stone Unturned
In Making Video Scribe Responder™ Position You As
The Number One Mobile Marketing Expert For Local Businesses...

You will be their automatic choice...
You'll be the one they'll call. Not your competition or some Yellow Page sales guy… Just YOU– and YOU alone!
All you have to do is to follow these 3 simple steps and you'll be off to the races!
Step 1:

Add your contact details to each video. Using any free video editing software, takes 5 minutes. Done!


Step 2:

Upload your video scribes to YouTube, your website, your blog or online social media accounts. Done!


Step 3:

Add your copy and paste email messages into your auto-responder system and reap the benefits. Done!
It's as simple as that!

If You're Sat There Wondering
How Much is This Going To Cost,
Here's What You Need To Know...

I'm releasing the complete Video Scribe Responder™ series (all seven of them), including all the additional bonuses for an absolutely laughable price.
Each video scribe is 2- 3 minutes long, which means they're just long enough to keep your audience engaged whilst positioning and branding you as the foremost mobile marketing expert in your field...

Put Yourself In
A Business Owners Shoes
And Ask Yourself This...

If you saw these videos, wouldn't you think the person who's name is on them knows what they are talking about?
Exactly my point!
STOP!
Word Of Warning!
If you're thinking of investing your last few dollars to get this, do me and yourself a favor... Please don't!
This is not your key to overnight riches. It's a solid, battle-tested method - proven to get you all the credibility you need to boost your offline mobile profile.
If on the other hand, you are dead serious about positioning and branding your business as the obvious mobile marketing experts within your local community, then don't walk, run!
Before YOU Get YOUR Hands On
Your Copy Of Video Scribe Responder™
Let's Quickly Recap On What's In Store…
Once you download your 7-Part Video Scribe Responder™ series, and add them to your website, blog or auto-responder, you'll instantly set yourself apart from any other Mobile Marketing Consultant out there.
Your Video Scribe Responder™ provides expert video-based tips on how to:

Save advertising costs by using SMS marketing. This is one of the biggest headaches for offline business owners. Your 1st scribe responder video lets them know why SMS is the way to go...

No prizes for guessing who'll they'll be calling ;-)


Scribe responder #2 leads the way in showing your audience how to get highly targeted leads through the distribution of free mobile apps. Once business owners see this video, they'll wanna know how to do it...

No prizes for guessing who'll they'll be calling ;-)


Video #3 highlights the benefits of using mobile marketing such as - being able to reach customers any time of day, and using QR codes to send them special offers, or specific marketing messages.

Once again, you're viewers will want to know more, and will be dialling your number embedded in the videos ;-)


Scribe responder #4 talks about the importance of having a mobile website, and how they'll miss out on additional leads and sales if their business is not set up for mobile users.

By now, your audience know you're the expert on all things mobile. Mission accomplished? Yes, but there's more...


In your fifth video, your clients will watch short, fast, informative tips on how to boost relationships with their own customers.


They'll be thanking you for showing them how easy it is to get up close and personal to their customers via mobile marketing.


In video #6 they'll watch a no nonsense, easy to understand breakdown of how current mobile demographics effect their long term, bottom line profits. The numbers paint a picture they simply cannot ignore.


And in video #7, they'll learn why it's so critical it is to get their business website ready for mobile users.


Each video scribe has been produced in UK and USA accents, which means you'll be able to position and brand yourself on an international basis.


You also get the MP3 versions of each video scribe, which means you'll be able to upload them to your website, blog or podcasts!


In addition, you'll be downloading all 7 of the original video scribe transcripts. Great if you want to create your own voiceovers for your videos. (personal use only).
100% Risk-Free Guarantee!
"Video Scribe Responder™" comes with a 100% no-questions asked, 30 day money-back guarantee. If you're not happy with your investment, simply let me know and I'll cheerfully refund your money, and you can keep everything.
Yes, that's right! There is absolutely no way that you can lose - except by not taking me up on your risk-free examination of "Video Scribe Responder™"
You really can't lose, it's yours no matter what!
You get all 7 Video Scribes (US + UK version + with and without background music). That is a total of 28 Video Scribes!
Plus, you get the bonuses 7 voice-over mp3 files to both US and UK version!
All For Just One Time Payment Of $27.00
That is less than $1 per video scribe! You cannot find this deal anywhere else!!!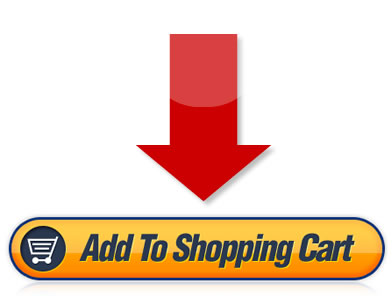 You Can't Leave This Page
Empty Handed, Can You?
Be one of those people who takes action! Claim access and download this winning package for offline mobile marketing success.
Don't wait. Take a minute and take the first step right now.
"Video Scribe Responder™" will give you the crucial skills you need to brand and boost your mobile marketer status in your local community, and give you that warm, safe and secure feeling that you're finally doing something good -- starting today -- and year after year for as long as you're in the offline mobile marketing business.
Why cheat yourself out of all the increasing profits you're entitled to? To get on the fast track to accelerated mobile sales and profits, get started today...
Go ahead and grab your copy right now by clicking the secure Order Link Here
To your success,

Ken Sar
P.S. Even if you don't have a website yet you can use this to build your reputation as an offline mobile marketing expert.
P.P. S. Don't forget, you're getting everything you need to get you started in building your mobile marketer status. So if that's what you want to do, this is the opportunity you've been waiting for. Make your investment NOW!