Who Else Wants To Fatten Their Wallet
With The Brand-New
Triple-Niche™ Cashflow Site?




"Cross-Selling related products is as old as it is successful. Every major corporation does it."
-- Bank of America





Dear Home Business Owner,

I'm pleased to introduce you to a new type of niche website that can boost your cashflow. It's called the Triple-Niche™ Cashflow Site. The concept is simple. I take one main niche and add two related niches that may interest your reader. Then they are more likely to return to your site plus create cashflow for you.

And even better ...

The Triple-Niche™ Cashflow Site WORKS! Think about it. How many times have you visited a website with a specific intention only to find yourself quickly viewing something else? Do you know why? It's because the links and pictures next to your article are directly related to what you're reading. Then you click on the link and -- voila! -- you're now reading something different.

Did you notice the money-maker there? You clicked on a link! With a Triple-Niche™ Cashflow Site, you can get paid when someone clicks on a link from your new website -- or buys a product at the merchant's landing page (even if they return at a later date).




In fact, you have multiple opportunities on every page to get paid from the Top Trusted Brands online...





But That's Not All...



Your new Triple-Niche™ Cashflow Site includes these features:

Easy navigation with all articles and product links on the left sidebar

Clean, pleasant design



All product links takes your visitor to the product with your affiliate ID embedded in the link
Money-Making AdSense text ads on the top and bottom of each article page
AdSense links on the side of every page
Amazon links on the side of every page
Clickbank product

and search engine

on the side of every page


RSS Headlines Feed displays regularly updated news

automatically below each article to please the search engines

Social Bookmarking on every page for your visitors to refer your website to their sphere of influence
Free Quick Marketing Guide
Quick & Easy Installation Guide

Just edit the affiliate ID's and upload. That's it! But...

Don't take my word for it. Check out the Demo Site
Order Now!

Not $97

Not even $67

Only $47, May be?

Before you purchase, just want to make sure you know the minimum requirement needed to have this site installed


Minimum Requirements
Minimum Requirements...

* Unzipping software and know how to use it
* Web hosting account for PHP 4-5 - no database required
* Ability to edit config file using NotePad or text editor
* Experience uploading files via FTP or web-based
* Installation optionally available in instruction manual

Choose Your Options:
Option #1: Personal Use License
Only $9.95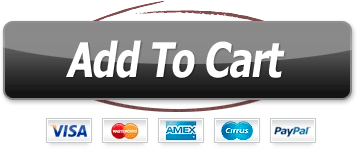 Option #2: Master Resale Right License
Only $17.95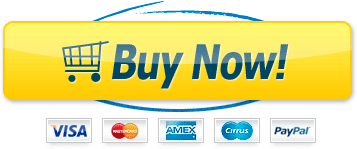 Master Resell Rights License Summary...

[YES] Includes Transferrable Master Rights
[YES] Resell Product To Others For Personal Use, min $9.95
[YES] Sell Resell Rights To Others
[YES] Sell on auction sites, marketplaces

[NO] Include As A Bonus To Paid Product
[NO] Include In Paid or Free Membership Sites
[NO] Give Away for Free
[NO] Sell less than $17.95 w/MRR
[NO] Sell on Warrior Forum

Best Regards,
Ken Sar
PS. Note: you will have 30 days money back guaranteed on your purchase.


Disclaimer | Terms | Privacy | Contact