"Cut Through The Maze Of
Keyword Research.
ThunderScraper Hits LIVE
Web Trends As They
Happen"

This Brand New Desktop App Generates Up

To 3000 Related Keywords Based On

Live Suggestions Calculated By

Google, Yahoo, Bing and Alexa.

Install And Use In Minutes - Totally Newbie Friendly

NO Other Keyword Tool Does What ThunderScraper Does. Get Right To The HEART Of

Keyword Research And Laser Target Your Campaigns.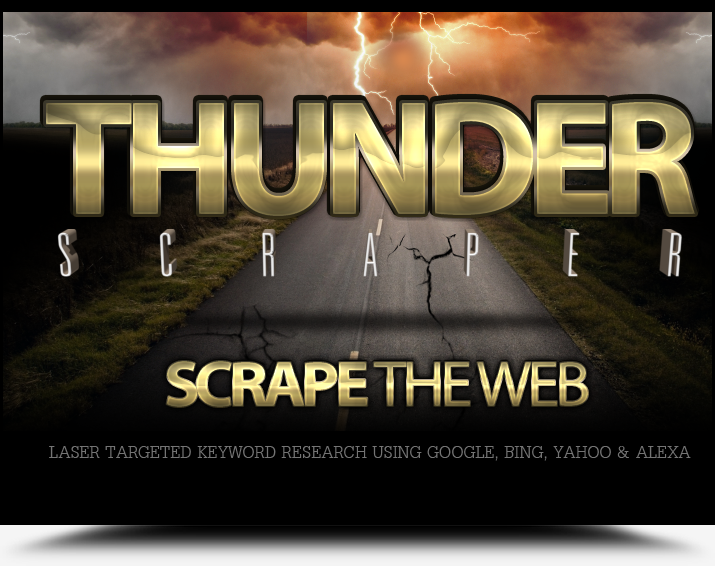 Don't Start a New Niche Website,Build an Autoblog or

a New PPC Campaign UNTIL You have gone through

and Digested Every Single Word on this Page.


"It's the little things that are the most important. Little things make big things happen..."


When it comes to SEO, and being successful financially from getting ranked in the search engines, keywords are THE most important component of the entire equation.

And this is why it's so easy to fail right at the start...

Keywords ultimately determine your website's success or failure...and failure is something that can happen, even with a #1 ranking in Google.

But what if there was something which scours the internet, covers every PERMUTATION and combination you can possibly think of AND forces you to SUCCEED by giving you all the possible related keywords for you to filter out, analyze and take advantage of?

Such an App would be the "Holy Grail" of keyword research, right?


Presenting ThunderScraper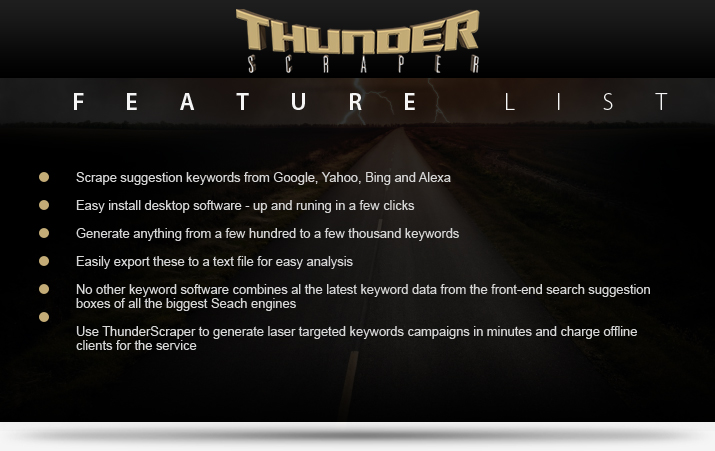 Thunder Scraper is hugely powerful Keyword research application which scrapes keywords from GOOGLE, YAHOO, BING and ALEXA

Just enter your initial keyword and ThunderScraper generates a keyword list of anywhere from 500 to 3000 DIFFERENT Keywords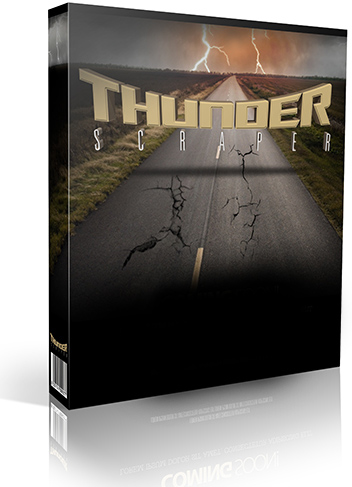 Keyword research is more an art than a science and for any marketing strategy to succeed, it is critical to know your audience and the means to reach them.

When you start doing Keyword Research for an SEO or a PPC campaign, you will have to generate an OCEAN of keywords from various sources so that you can FILTER out the GOLDEN NUGGETS ones from the FOOLS GOLD.


ThunderScraper does that for you.


Google, Yahoo, Bing and Alexa are all hit from this one application so that you can spot Golden keywords and start taking advantage of them right away.

ThunderScraper scrapes the Major Search engines that people use DAILY in their everyday lives and STEALS the stuff they are searching for so that you can go and DOMINATE these keywords right away!

Here is a video showing you exactly what it does..
See how easy it is?

1. Enter a keyword,

2. Choose the number of keywords you want to generate

3. Click "Start"

That is all there is to it!


Think of all the tedious keyword "leg work" you

will save using our powerful tool.
Grab it now at the current low price of $ 17.00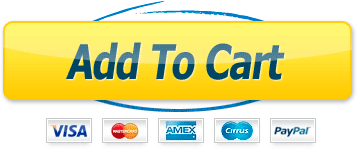 PERSONAL USAGE LICENSE
[YES] Can be used for personal use
[YES] Use for client projects
[NO] Can be given away
[NO] Can be packaged
[NO] Can be offered as a bonus
[NO] Can be branded with your information
[NO] Can be submitted to software directories
[NO] Can be added to paid membership sites
[NO] Can be offered through auction sites
[NO] Can sell Resale Rights
[NO] Can sell Master Resale Rights


Customer Reviews

Originally Posted by Norma Rickman
Got to test drive this baby
This is would an amazing tool for anyone who is into autoblogging. I couldn't believe how fast it returns keywords, and how it's super easy to operate.
Awesome tool, guys!
Originally Posted by classdancer
I have an old tool that does a similar job as long as I leave it and go and make a cup of tea or maybe a three course meal!
It might be called Thunder but It's lightening fast……WOW Thanks guys.
Gotta go now and play some more.
Originally Posted by jb854791
This is a little Gem! I was toying with this earlier and it works very fast at its job one my basic Notebook. It quickly snagged up 600 keywords in one test and over 1000 in another. With everyone running to the G keyword tool and other tools that have been proven to not be accurate, this will help you not just get a 2nd opinion so-to-say on your research or just use a different resource.
It is a winner in my books!
Jameson
Originally Posted by DK Hoover
Bought, installed, used. Simple as that. The problem is all the time spent poking around checking out keywords. Oh well, everybody needs a hobby...
Nice little product!
Doug
Originally Posted by carmack
This looks like a great tool. Will save lots of time of scraping those kw by hand from the suggest box.
thanks!
Originally Posted by psa777
Just bought it, downloaded, installed and already generating keywords for the niche I am working on. I am way past the 800 kw limit of the google kw-tool and only run it on level 2 (of 6) and the keywords returned look very interesting.
BTW price went up while I was reading the sales page, so if you think you could use a nifty little tool like this at a reasonable price, don't wait too long. Peter
Originally Posted by dugu56
just bought this great tool and have to agree with the others that are calling it a gem!
It works wonders for automated blogs keywords
Thank you!