Attention: WordPress users who want to create professional looking sales and squeeze pages…
"Now You Can Easily Add Professional Elements to Any WordPress Post or Page – Without Learning HTML or CSS!"



From: Ken Sar
Re: Superstyles for WordPress
Dear WordPress website owner,
Does this sound familiar?
You have a WordPress website with a beautiful theme, and you love how simple it is to write and publish new pages and posts. You can add photos, bullets, headings, and even links.
And for most posts, that's all you need.
But sometimes you have a special offer, or want to build an opt-in page, or need to create a sales page – and that's when you realize that something is missing. Your special offer doesn't have any zing. Your opt-in page is not appealing. Your sales page is just … bland.
Of course, you could learn CSS, HTML, and Photoshop and fix them right up, but…
Learning a New Language
Takes a Lot of Time!
Website designers and developers spend years learning the right way to code a site to make it look professional, yet as website owners we think we should do it all ourselves. So we spend hours searching Google, trying to decipher cryptic code, just to add a border around a paragraph of text.
And you can certainly choose to do that, but here's the problem: Your time is too valuable to waste it learning a skill you'll rarely use. Not only that, but if you don't know what you're doing, you might just end up with a worse looking page than you started with!
You know what they say…
A Little Knowledge is a Dangerous Thing
It's frighteningly easy to make a coding mistake that might have far-reaching effects on your site. A missing semi-colon in a CSS file can cause a host of formatting trouble on every page on your site. And a misplaced </div> tag can cause your sidebar to appear below your content, your footer to shift to the right, or everything below your header to just vanish.
If you're not comfortable with code, you'll spend days trying to hunt down the error - while all your visitors simply look for other, less challenging sites to read.
You could quickly find yourself having to hire a high-priced developer just to troubleshoot your mistake! That's a lot to risk when all you want is a nice looking testimonial box and a buy button.

Professional Graphics are
Just a Click Away
Finally, someone has created an easy-to-use plugin that makes adding professional touches to your WordPress site a breeze. With Superstyles, you can:
Jazz up lists with checks, arrows, X marks and more.
Incorporate attention grabbing text boxes to help your readers find the most important information quickly.
Create beautifully styled testimonials.
And best of all, it does all this with the addition of a single button on your site's editing screen. Here's how it works.
Superstyles is easily installed in your WordPress site by uploading the file via your plugins page. Once it's uploaded, simply activate it, and it's ready to use. No complicated setup, no hard-to-understand user guide, no editing code or even looking at the HTML when you're creating a page. Superstyles does all the work for you, so you can concentrate on writing compelling content.
To use Superstyles, simply highlight the text you want to style, click the Superstyles button, and choose from a wide variety of options available. You can:
Add checkmarks to your lists to let readers know exactly what's included in your offer.
Build a list of dangers or warnings with helpful Xs to alert readers to a problem.
Easily add customer testimonials – including photos – to your sales pages.
Create text boxes to highlight bonuses, guarantees, and refund policies.
Add eye-catching buy buttons with custom call-to-action text.
You'd spend hours trying to add these elements on your own, fiddling with the proper alignment, getting the text to wrap around photos properly – and that's if you had the skills to create the graphics. If you're not a Photoshop genius, you'll have to hire someone – and that adds up to more waiting and more expense.
Creating professional-looking sales and squeeze pages shouldn't be that hard. And now it doesn't have to be. Superstyles plugin for WordPress has everything you need to easily create customized pages, including:
13 testimonial box styles
Easy copy/paste photo insertion – including perfect alignment every time!
13 button styles with customizable text and links
9 Icons for use with buttons
10 list styles
5 text box colors
9 icons to draw the eye and highlight important information
Check Out The Screen Shots Below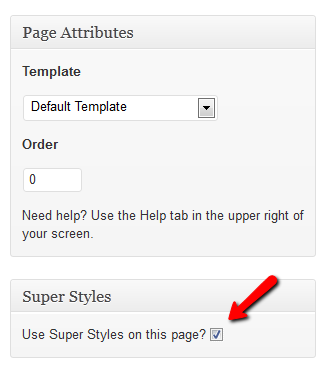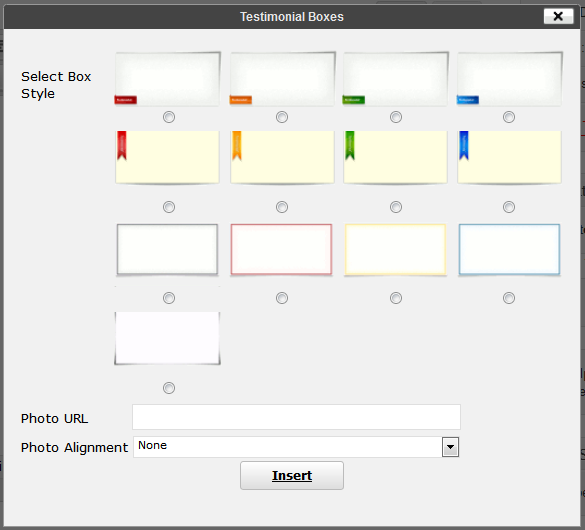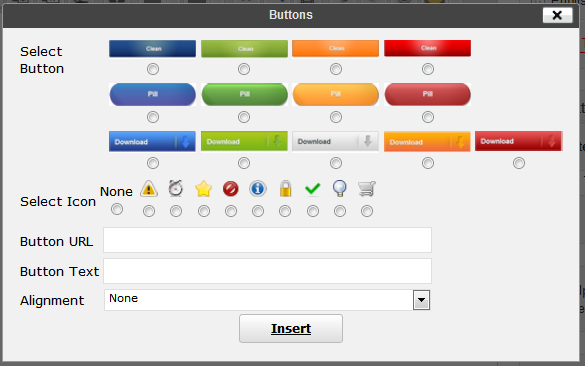 No Photoshop Skills Required!
Perhaps the best part of this plugin - aside from the ease with which you can add buttons, text boxes, and testimonials to your site - is the fact that the graphics are already done for you. With all these choices, you'll never run out of ideas, and you'll never again have to pay a designer to create a new button or bullet for you.
And of course, you don't have to spend weeks learning Photoshop to get the same results top end sites enjoy for their sales pages. You can do it all with the click of a button.
It's just that easy. And even better, it comes with my...
Your purchase is absolutely risk free. Try this powerful WordPress plugin for 30 days, and if you're not satisfied just send me an email and I'll send you a refund right away. So there's absolutely no risk on your part. All the risk is on me.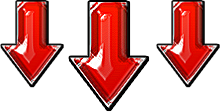 Get Instant Access Now

Yes! My pages are dull and don't convert like they should! Adding these colorful, professional graphics will help my sales and opt-in pages get their point across in a clear, easy-to-read way.

I understand I'll get:

An easy-to-install and use solution for adding professional graphics to my WordPress website.
Dozens of styles to choose from, including lists, buttons, testimonials and text boxes.
Colorful icons to draw attention to important passages, so my readers never miss critical information again.

And best of all it installs right within my familiar WordPress dashboard, so there's nothing new to learn!

Today Special Price: $9.97

Order Within The Next 5 Minutes, You Get Developer License As A Bonus At This Ridiculous Low Price!
P.S. I love WordPress, and can't even imagine going back to the old-fashioned way of building websites. But it is lacking in this one way - now you can easily incorporate these professional touches, and have the site you've always dreamed of - without hiring an expensive designer or spending hours learning CSS.
P.P.S. Don't forget about the 30-day guarantee. If you don't find this plugin to be helpful in building professional-quality sales pages, simply let me know, and I'll refund your purchase. Click here to try it out risk free today.