Dear Friend...
Are you spending a FORTUNE on Mini Site Design Templates or just gave up because they were too costly? Perhaps you actually gave the design side a go for yourself but gave up after weeks of effort feeling like your sites just sucked?
I have been there, and its a killer. When you are starting out especially, the last thing you want to do is fork out hundreds of dollars on some design program like Adobe Photoshop and then again on Dreamweaver to put it all together. Later on when you have the money flowing in, it may be a great investment, but at the start, who has the spare cash to lay out on products like that?
FREE TOOLS ARE MUCH BETTER
It used to be that the "free alternatives" were less than sucky as a compromise, but today the web has moved on amazingly fast and there are little pots of gold out there you can make great use of (when you know how) to create some amazing content for your new sites.
If you have spent a little time digging and searching, you may have come across a cool online paint program called SumoPaint. It has grown into quite the little gem in its short life span to date and now it gives you far more control over your design. Of course, it cannot give you everything that a program like Photoshop delivers when its free, but for what you need, its a perfect base from which to grow.
Now you can create a full mini site design using the online software, and throw in some easy to find (and very cheaply priced) graphics and templates and you can leap frog your peers in minutes.
CA$H IN AS A MINI SITE DESIGNER
OR JUST GO D.I.Y FOR YOUR OWN WORK
If you only knew how to make a simple template come alive in a free HTML Editor. Perhaps make your first good looking Header Graphic to place into your own Mini Site, even edit a simple template you picked up for pennies and create a stunning eCover Design that SELLS your product for you!
Once you get the hang of these free tools, you can begin to knock out your own template sites with ease, even begin creating mini sites for others less fortunate who have yet to discover this free online gold...
INTRODUCING...
SUMO MINI SITE DESIGN VIDEO COURSE!

Get Creative Fast!

How To Layout a Mini Site Design

Tools You Are Going to Need

Step by Step Video Instruction

BONUS TEMPLATES INCLUDED

Headers, Footer, eCovers, Graphical Headlines, Its all in this Course for you to Learn

Plus you will see over my shoulder as I walk you through from blank page to full mini site design. Including a Buy Now Button, and everything you need to get mini site building today!
With all this content, you will be full of
new creative ideas and itching to get started right away!

Only $17.00

One Time Payment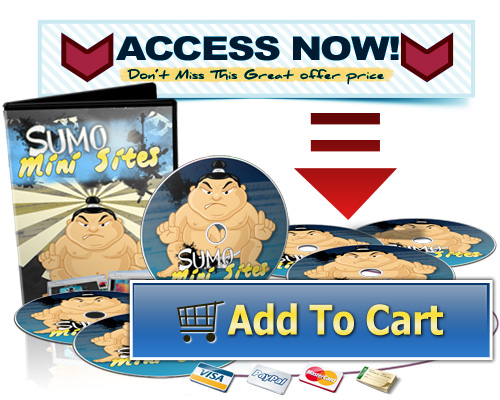 SO WHAT VIDEO TRAINING IS INCLUDED?
No course would be valid unless it walked you through from the very beginning and showed you step by step how to build up a site template and create your own graphics using products like SumoPaint from Scratch!
Video #1: Introduction

In this video, we take a look at the packages we will be using throughout the course, and get the low down.

Video #2: Take a Look at Sumo Paint

As the name suggests, we dive into SumoPaint right away and begin experimenting with the various tools it offers from its control panel

Video #3: Text Tool Madness

What good is a Mini Site without Words :) In this video we investigate the Text Tool

Video #4: Working with Images

Get to grips with importing and working with images inside SumoPaint

Video #5: Kompozer

Sounds like a musicians toolkit, but its actually a really cool and FREE HTML Editing Software

Video #6: Make that Mini Site

Making the Header and Footer to fit our design work

Video #7: Construction Under Way

Its no good learning to make the content if you do not learn how to construct it all. Never fear, we walk you through the process you need to learn

Video #8: Buy Now and More

No Mini Site Design is complete without the likes of the Buy Now Button, we share with you how simple it can be to get creative.

Video #9: Images revisited

In this video we look at how other images can really make a difference in your design work

Video #10: eCover Madness

Action Scripts, Photoshop. Phooey! We share a cool resource for grabbing easy to assemble templates you can use in SumoPaint, and even show you how to put it together!


OVER 90 MINUTES OF STEP BY STEP TRAINING
I know how hard it can be to get started and being creative with products like this. It is why I have taken the time to put together this step by step over the shoulder tutorial course that leaves no pixel unturned. You will be knocking out your own mini sites in no time at all.

OF COURSE, It would not be a product from me without my
NO QUIBBLE 100% SATISFACTION MONEY BACK GUARANTEE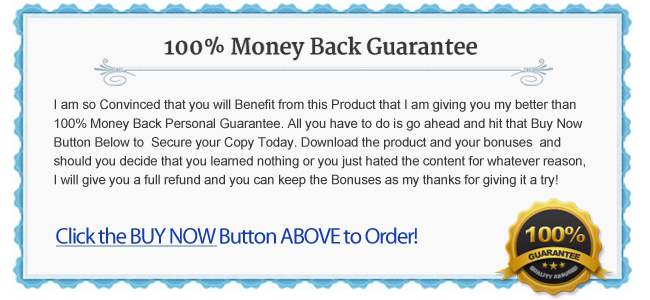 I know you will want even more, so I am going to deliver it for you :)
If you skipped down here to see the price and the bonuses, you are in luck! The price is just too crazy to pass up, but I am going to include some bonus content just for you.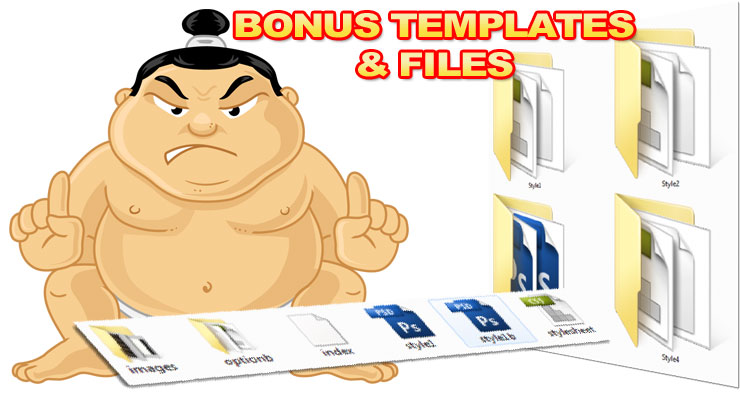 The video course is awesome, it walks you through every step you need to take to produce your own mini site template sites, but for those who need that little help or just want to be plain old lazy and skip a few steps once it gets down to being creative, you will find 8 template designs (2 in each format style) included inside the download area as a thanks for buying today.
To be honest, the price you pay for this product is worth those short cut templates alone, but for now, I am leaving them in as a special bonus. But I cannot promise they will stay here should you decide to leave now and come back another time... Its a great deal, and I may decide to pull it out and make it an up sell offer!
Don't Wait....

Get Your Copy Today!

Only $17.00

One Time Payment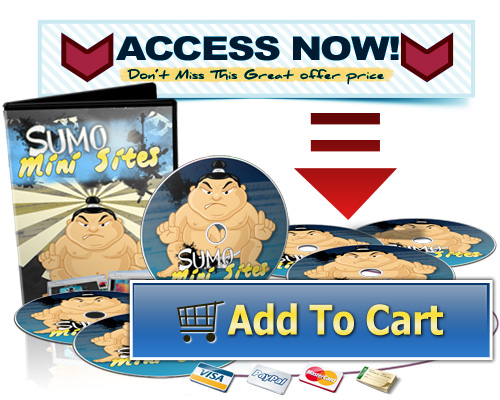 So grab your copy right now, and get started on your own mini site design project. There is no upsell or OTO of any sort. You will immediately get to download this entire video course and watch over my should how you too can use this free tools SumoPaint to create your own graphics.
To your success
Ken Sar
PS. With this comprehensive video course and the free tool from SumoPaint, you can now stop paying for the minisite and create your own graphics.
PPS. With my 30 days money back guaranteed, you have nothing to lose. If you don't learn anything from this video course, simply submit a ticket to my help desk to request your full refund. No Question Asked.
Disclaimer | Terms | Privacy | Contact