The Subscription Mate™ Plugin Quickly and Easily Turns
Any WordPress Blog Into a Profitable Membership Site...
No Fancy Tech Skills and No Experience Required!

Dear Friend,
When you first started your business, did you say to yourself, "I think I'll choose the hardest, most frustrating business model that puts the least money in my pocket?"
Of course NOT.
And that's why you shouldn't try to start a membership site using one of those clunky, complex and expensive scripts.
Just ask countless others who've spent time "fiddling" and "tweaking" their scripts for so long that they never even got their membership sites off the ground.
No members, no money, no fun.
Fortunately for YOU.
There's a Better, Faster and Easier Way to
Create a Profitable Membership Site...
Introducing Subscription Mate™, an easy-to-use WordPress plugin that allows you to turn any blog into a powerful membership site in just minutes from now.
It's incredibly easy to install and use, even if you don't have a single tech bone in your body. All you have to do is:
• Log into your WordPress Dashboard, upload the plugin from your computer and click "activate".

• Choose from one to five membership levels (such as free, bronze, silver, gold and platinum) and then set your prices and links through Clickbank.com.

• Upload your content and tag it to indicate which membership levels can access it.
...And BAM, You Now Have a Fully Functional,
Hands-Free Membership Site!
Hands free?
Yes, hands free!
That's because you also have the option of "drip feeding" content to create a Fixed Term Membership (FTM) Site. That means you can load up your all content today and set it to go out at pre-determined intervals, just like an autoresponder.
Example: Maybe you're setting up a Fixed-Term Membership Site that delivers new content to your members every week for one year. You load up your 52 lessons today... and you never have to touch the site again! Just advertise your site and month after month you'll enjoy your passive residual income.
And that's just the beginning.
Subscription Mate™ Gives You All the Features You Need While Being Remarkably User-Friendly and Powerful...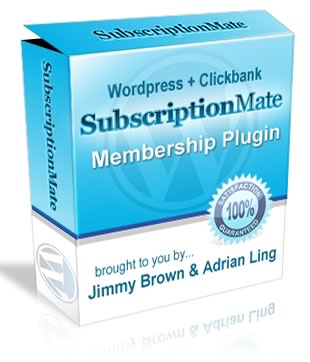 Subscription Mate™ is incredibly easy to install and easy to use, even for beginners. Yet this membership site plugin is powerful enough to please the seasoned pros. Read on to see what I mean.
Five Membership Levels Deliver Flexibility.

You probably only need one, two or maybe three membership levels (such as bronze, silver and gold). But with Subscription Mate you enjoy the flexibility of offering up to five membership levels at five different price points. You can even offer a free membership to build your prospect mailing list!

Content Dripping Saves You Time.

You can run a successful membership site without being chained to your computer! Simply upload all your content, tag it so Subscription Mate™ knows which members can access it, and set the content-dripping interval - it works just like an autoresponder!

Membership Management Made Easy.

Just log into your WordPress dashboard to see your membership list and manage your members. You can manually upgrade members, give away paid memberships for free, and do more with just a couple clicks of your mouse - it's easy!

Protects a Variety of Content.

Not only can you protect your posts from unauthorized access, but Subscription Mate™ also protects your downloadable files. That means you can keep your members-only PDFs, videos, audios and other downloadable content away from people who haven't paid for a membership.

Integrates Easily With Your Favorite Autoresponder.

This feature allows you to quickly and easily build your mailing list. Whenever someone takes advantage of a free membership, Subscription Mate automatically adds them to your autoresponder (such as Aweber or GetResponse). This is hands-free list building at its finest!

Uses Clickbank's Payment Platform

.

Subscription Mate™ exclusively and seamlessly integrates with Clickbank.com, so you can run your recurring membership site using a trusted, reliable and powerful payment processor.
NOTE: You need to have Clickbank Vendor Account to Use This Plugin

Offers a Built-In Affiliate Program.

Because Subscription Mate™ works exclusively with Clickbank.com, you automatically get to take advantage of Clickbank's affiliate platform. They handle everything for you, from affiliate tracking to paying your affiliates.

Free Tutorial.

Installing and using Subscription Mate™ is easy with the step-by-step tutorial which includes screenshots. But if you need extra help, it's always just a click away.

Free Support.

Order now and you get free support through our Help Desk. Whether you have a question about installation or you're wondering about membership management, our customer service staff are eager to help you.

Multi-Domain License.

Need to set up multiple membership sites? No problem - you can install the plugin on as many domains as you need for one low price.

No Coding Knowledge or Tech Skills Required.

Subscription Mate™ uses WordPress shortcodes, meaning you don't need to have any tech skills in order to install and use Subscription Mate. Just upload it to your server, activate it through your WP dashboard and you'll soon be ready to start accepting members!

Custom Welcome Pages.

You decide what your members see when they first join your site.

Custom Error Pages.

You also get to create custom error messages for members who're trying to access information that's not available for their membership level. This gives you a great opportunity to upsell an upgraded membership!

Free Updates For a Year.

You can be assured of having the latest version of the plugin since you get free updates for a year.

Works With Current WP Installations.

Subscription Mate™ works with WordPress versions 2.9.x right through 3.3.1 (which is the current version). Plus it works with ANY WordPress theme that allows you to use plugins.
Look, I think we can both agree that Subscription Mate™ is the fastest, easiest to turn any WordPress blog into a powerful membership site.
But you've seen those other scripts that cost hundreds or even thousands of dollars. So you're probably wondering how much you'll need to invest to take advantage of all these benefits.
Relax.
Subscription Mate™ is a surprisingly affordable way to
start your own profitable membership site...
You don't need to invest hundreds of dollars to get this powerful WordPress membership site plugin. If you order today, you get to take advantage of the low price of just $27.
That's not a per-month price. That's a one-time investment, with nothing more to pay. ever.
Consider this...
If you charge just $27 per month for your memberships, then all you need to do is get ONE customer to recoup the price of this plugin and start putting a profit in your pocket.

One customer. You can do that with your eyes closed. Maybe you can even do it in the next day or two.
Point is, this is a great investment at just $27. Subscription Mate™ has all the features you need without being bloated or complex. And best of all.
Your Satisfaction is 100% Guaranteed

You're wondering if Subscription Mate™ really is as user-friendly and powerful as we say it is. The answer is yes. But don't take our word for it. Instead, try it out risk-free for yourself.

Simply order now, download the plugin, install it and use it. You have a full 30 days to try out all the features. If you're not absolutely thrilled with Subscription Mate - if you don't agree that this is the easiest way to run your membership site - simply email us for a full refund.

No hoops to jump through, no questions, no quibbles. That's our promise to you.
And just in case you're still not convinced that this is the best deal on the market, we're going to throw in a surprisingly good bonus if you order now.
Here's How to Order...
By now you realize that Subscription Mate™ is the quick and easy way to turn a WordPress blog into a profitable membership site.
So now there's just one thing left for you to do.
Take out your credit card and purchase your multi-domain Subscription Mate™ license below now for the low, one-time price of just $27:
ORder Now For Instant Access
Yes, this is exactly what I've been looking for! I'm eager to start my own membership site which will give me the residual income that I've been looking for! I have read and agree to the legal disclaimers below.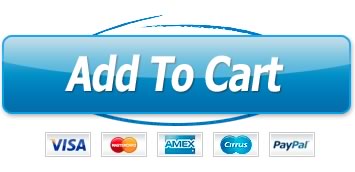 * Every effort has been made to accurately represent this product and its potential. Please remember that each individual's success depends on his or her background, dedication, desire and motivation. As with any business endeavor, there is no certain guarantee that you will earn any money.
Want To Get This Plugin With Resale Right? Click Here For Details...
Here's to your business success!
Best regards,

Ken Sar
P.S.You won't find an easier way to get your membership site up and running fast, so order now!
Disclaimer | Terms | Privacy | Contact