Can A QR Code Plugin Direct Visitors To Different Urls on Different Date?
Keep Reading To Get Your Answer....
There are so many QR code plugin out there that can either let you to create quick QR Code to direct visitors to specific URL and for that URL only!
The problem is when that QR code is used, specially in print, it will keep directing visitors to that url. You really cannot change and make it to direct to, say , you special offer or coupon page, or any announcement or launch info...
The solution to that has always been creating another QR code to do different purpose, direct to different page... But really still cannot change the fact that, those QR code in circulation (in paper or print advertising), cannot be changed.
NEW QR CODE IS BORN and IT IS SMART!
Today, you will find out this smart QR code plugin that is not only allow you to change the URL at any time, but it is smart enough to choose and pick which url to direct first!
Watch the video below to see this Smart QR Code plugin does its magic:
This Smart QR Code Plugin allows you to create unlimited QR codes and send them to any URL depending on the day of the week, day of the month, and month of the year. You can also rotate through multiple URLs. URLs can be updated at any time without having to change the QR code.
| | |
| --- | --- |
| | Create unlimted QR Codes |
| | Download as PNG files |
| | Set one or more URLs for the QR code to redirect to |
| | Direct to any url based on the day of the month (first priority) |
| | Direct to any url based on the day of the week (second priority) |
| | Direct to any url based on the month of the year (third priority) |
| | Rotate through multiple URLs automatically (when no date assign) |
| | Track hits of each URL |
Get it now for just one payment of $12.97 and You will get Developer License as a bonus!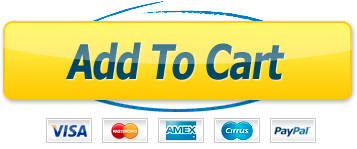 Developer License Terms of Use:
You can install this plugin on every website you personally own.
You can include this plugin with websites you build for clients and with complete websites you sell.
You cannot sell this plugin by itself, or with a WordPress installation kit, or with only a template.
Your clients/customers can only use the software on the website you built for them or sold to them.
You cannot sell or transfer your Developer License.
You cannot offer the service on Fiverr or other similar sites and later install this plugin for your clients.
Best Regards,
Ken Sar
Terms Of Use | Privacy Policy | Earning Disclaimer | DMCA | FTC Compliance | Anti Spam Policy | Copy Right Notice | Social Media Disclosure | Contact Us