Now, you can begin building your extended license image library and avoid the hassle with this collection of 200 original images in the MyNAMS first Royalty Free Extended License Photo Collection!
Over the last 35 years, I've sold pictures to National Geographic, Sports Illustrated, Time, Newsweek, People, Travel & Leisure, Parenting, dozens of newspapers and several textbook companies. And I owned - and sold - a successful stock photography agency with 300,000 images. But I've never created Royalty Free Collections. Until now...
With between 20 and 30 thousand images from my 35 years of travel and professional photography work, I have never let my babies go as Royalty Free images.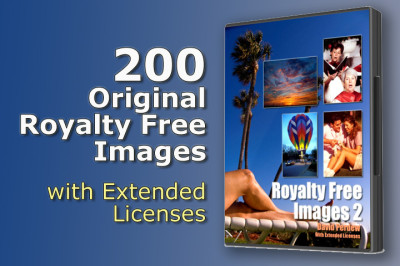 That changes today with my first set of RF images. And I'm throwing in the Extended License as well.
Why is that important? Every time you use an image from one of the big stock photography agencies, you must make sure you've paid an additional license to use it again.
You'r25paying to use it one time in one project. That's it. If you use it again without paying again, you're setting yourself up for a huge fine from the stock photo houses.
It's called copyright violation, and it's a good thing. Copyright protects us all. But the hassle is not so good.
That's why I'm selling these with an extended license. You only pay once and you can use them for your projects as many times as you want. An extended license removes that worry. You can use images with extended licenses over and over without penalty.
What's in this collection?
You'll find 200 images in 13 categories suitable for using in many different ways. Watch the short video above to get an idea of the images contained in this first set. Every picture in the collection is shown in the 3 minute video above. Categories are:
Maine
Mexico
Miscellaneous
Mountains
Nature
Oklahoma City
People
Peru
Sky
Sports
Washington State
So, extended licenses on images must be really expensive, right?
At the stock photo houses, yes!
You could pay (and I used to charge) $1000s of dollars for the right image use license.
I'm creating 6 collections over the next couple of months. And each collection is $97 for 200 images. That's incredibly inexpensive for quality imagery. But YOU won't pay anything near the normal price...
How much? Today, you get this set of images for just:
$27
But don't hesitate! The price is going up. The button below is for your personal use of all the images in this pack without restriction.
Click the button below to start your Royalty Free Image collection with Extended Licenses!
Maybe you'd prefer the opportunity to sell these images yourself?

For the first time ever, I've been authorized to offer Resale Rights to this collection. In other words, you can sell these images to your customers WITH Personal Use Rights only. That is a sweet deal! These are all high-quality, original images. And you can begin selling them today.
Click the button below to start your Royalty Free Image collection with Resale Rights!
$47
What you CAN do with MyNAMS Royalty Free Image Set 2 With Resale Right License:
[YES] You can use the images on any domain that you personally own
[YES] You can sell the personal use for the images for not less than $27.
[NO] You can sell the resale rights
[NO] You can repackage this product with another product
[NO] You can offer this product as a bonus to a paid product
[NO] You can include this product to a paid membership site
[NO] You can rebrand this product
[NO] You can edit or translate this product
[NO] You can include this product to a free membership site
[NO] You can give away this product to other internet marketers
[NO] You can sell this product in auction sites.

Image Specs:
All images are at least 96 pixels and 1600 px on their longest side. No image is model released unless indicated.
Best Regards,
David Perdew & Ken Sar
Terms Of Use | Privacy Policy | Earning Disclaimer | DMCA | FTC Compliance | Anti Spam Policy | Copy Right Notice | Social Media Disclosure | Contact Us