ATTENTION: Affiliate marketers, bloggers, and anyone looking to boost your ad revenue....
"Put an End to Ad Blindness and Increase Click-Through Rates with an Ad Placement They Won't Ignore!"
Banner ads not getting the clicks they used to? Get your site visitors clicking again with ads that command attention....



From: Ken Sar
Re: Clever Plugin to Dramatically Increase Click-throughs
Dear WordPress Blogger,
It's happening to everyone.
Banner ads - those oh-so-profitable mainstays of every sidebar - just aren't pulling their weight any more. The reason is simple - ad blindness.
Your visitors are all so used to seeing ads that they simply don't see them any more. And if they don't see them, they can't click. And fewer clicks means less money in your pocket at the end of the month
Maybe it's just a few pennies from Adsense, or maybe it's several hundred dollars in affiliate sales. Either way, it's money you're missing, and this plugin will help you get it back.
Not Just Another Ad Placement
If that's all this was, I wouldn't even be bothering you today. There are plenty of clever ad placements you can use.
This plugin is more than that, though. It's designed to boost your click-through rate for absolutely anything. In fact, you can put anything at all in the notice box, including images, styled text, and links.
That means that Notice Box Ads is great for letting your visitors know about:
Your Upcoming Sale - "Click here to see what's on clearance!"
Your Latest Podcast - "Subscribe via iTunes!"
Where You'll be Speaking - "Join me live in Las Vegas!"
Your New Kindle Book - "Click Here to Download Today!"
A Survey You'd Like Visitors to see - "Answer a few questions for a chance to win an Amazon gift card"
Your Squeeze Page - "Sign up now and get a free gift!"
An Affiliate or JV Offer - "Grab it now before the price goes up!"
...or any other important page or post - whether on your site or someone else's!
In fact - here's a huge benefit you may not have even considered: Getting visitors to click on a link to another page in your site will result in a dramatic reduction in your bounce rate. And that's something Google considers when evaluating sites for search placement!
A Powerful and Easy-to-Use Tool You'll Install on Every Site You Own or Manage
Notice Box Ads is a simple WordPress plugin that allows you to place a notification box in the lower right corner of your screen - right where visitors are sure to see it.
With its nearly unlimited customization, you'll be able to show visitors exactly what you want them to see - when you want them to see it.
Right out of the box, you get:
HTML or plain-text-ready so you can use as little or as much style as you need.
Ability to insert images such as photos or icons for added attraction.
One-click installation process means you'll be running new ads in just minutes.
Five built-in templates ensure a look and feel that matches your site.
Easy ad placement for total control over where ads are seen.
Your choice of appearance methods means visitors won't be bombarded right away - unless you want them to be!
Separate ad and link fields makes it easy to direct visitors to any page on the Internet.
Post and page level control ensures you show only the most relevant ads to your site's visitors.
The ability to change the look of your ad in seconds - so your visitors will be less likely to simply "tune them out."
Ad-level control over design and placement - customize each and every ad on your site.
Unlimited ads so you can change them out quickly save for an upcoming event.
And when I say it's easy to use, I mean it. You can have new ads up and running on your site in just minutes using the intuitive user interface. There's no complicated setup and no learning curve. Just install and go!
Enjoy Peace of Mind with Familiar Tools
You may have seen other scripts that produce similar results, but they're all missing one critical component - your peace of mind.
You see, because this is a WordPress plugin, you won't have to worry about:
Complicated installation instructions - no need to get all techy with Notice Box Ads, just upload to your WordPress site like any other plugin.
Vulnerable php scripts - it's built according to the latest WordPress standards.
Encrypted files - Have a little php knowledge and want to edit? Go for it!
Confusing setup - No code to insert, no files to edit, no functions to write - just choose your settings from the handy dropdown lists.
Just like all your favorite WordPress plugins, this one is simple to install, easy to configure, and has all the flexibility you need, without all the fluff.
Engage and Interact with Your Audience
You know how important it is to engage your visitors. If all they do is land on your site, skim an article, and move on to the next site, you run the risk of never seeing them again.
But if you take them by the hand and show them around, they'll be much more likely to return for more great information. And the more they return, the more likely it is they will buy.
That's one of the reasons the Notification Box Ads plugin is so powerful. Not only will it serve ads, but you can use it simply to grab a reader's attention and show her more of what makes your site great - whether that's your sales page, your free opt-in, or a video you shot last week.
And because it's so easy to use, you can have fun experimenting to find out what works best for YOUR readers!
Of course, you don't have to take my word for it - you can buy now with confidence, because this plugin is covered by my...
Your purchase is absolutely risk free. Try the product for 30 days, and if you're not satisfied just send me an email and I'll send you a refund right away. So there's absolutely no risk on your part. All the risk is on me.
Even if you don't run ads on your site, this plugin can improve visitor engagement simply by directing their attention to what you want them to see. Download it and give it a try today. You've got nothing to lose and everything to gain!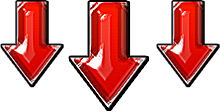 Only $9.97
Developer License Included
Get Instant Access Now

Yes! Sign me up! I can see how this clever little plugin will help my readers find exacly what they're looking for, help me improve my click-through rates, and keep visitors on my site longer.

I understand I'll get:

An easy-to-install plugin I can use on unlimited sites that I own.
Full control over ad content and placement so my readers see only the ads most likely to appeal to them.
A variety of styles to match any theme.

Plus, it's backed by a 30-day money-back guarantee, so if I'm not satisfied, I can simply return it....
P.S. Remember - Notification Box Ads is about more than ad placement. It can actually help improve your SEO by reducing your bounce rates. Grab your copy today and show your visitors all the exciting things they've been missing on your site!

Disclaimer: Put your own earnings disclaimer or some other disclaimer here. Nulla tempor mi et nisl feugiat non imperdiet nibh posuere. In consequat pretium sapien facilisis condimentum. Cras sagittis lorem consequat nibh pulvinar aliquam. Vivamus aliquam egestas molestie. In hac habitasse platea dictumst. In rhoncus, metus vel congue pretium, arcu lorem consectetur nibh, quis imperdiet nisl metus et libero. Vivamus lobortis nulla eu tortor pretium sit amet accumsan mi luctus. Sed venenatis iaculis vehicula.