ATTENTION: Are you a website owner who is trying to grow your mailing list?
"Stop Wasting Time, Money, and Effort On Ugly Opt-In Forms For Your WordPress Website"
Discover how you can easily create beautiful forms in just minutes - all without leaving your dashboard....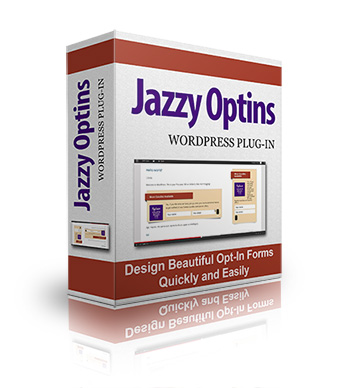 DEVELOPER LICENSE INCLUDED!


From: Ken Sar
Re: Jazzy Opt-In Forms
Dear Fellow Website Owner,
Smart website owners know that building a mailing list is the key to a successful online business. It doesn't matter if you're a service provider, an affiliate marketer, or an offline business owner with an online presence - your mailing list is your most valuable asset.
But getting people to subscribe is tougher than ever.
You need to drive a lot of traffic, offer better incentives, and above all else, you need an opt-in form that begs to be filled out.
Too bad your mailing list service doesn't provide professional-looking choices.
Sure, you get the cut-and-paste tools, and adding the opt-in box to your site is simple enough, but it still looks like every other website around, and does nothing to set you apart.
You CAN Build a Better Opt-In Form
You actually have a lot of choices to improve the look and feel of your form. The trouble is, they all have a major flaw (or two):
AWeber, Constant Contact, and others offer premade forms, but they're rather...ugly.
Call to action buttons often can't be edited. Does anyone really want to "Subscribe!" any more?
Costly plugins offer lots of options, but they're needlessly complicated to use, and frankly, who needs all those bells and whistles?
Web designers will happily build you a form - for a hefty price. And who is going to edit it when you want to test a headline change?
And let's not forget about placement. With WordPress, you basically have one option...in the sidebar. But...
What if You Want to Place Your Opt-In Box on a Page or in a Post?
What might seem like a simple request can quickly turn into an exercise in frustration and a whole day lost while you figure out that...
The HTML code your mailing list provider gives you is long and unmanageable for anyone but the most talented coders.
The shorter, "easier" javascript version breaks every time you edit the page.
Aligning text and graphics on the page with an opt-in form is nearly impossible - and if you do finally make it work, you're afraid to touch it again to make even the simplest change.
It will cost you $100 or more to have a developer "hard code" your form into your theme. And if you want to change your form later or update your theme, it will have to be done all over again.
Yuck! Who has the time (or the money) to deal with all of that!
Watch This Video Demo Below
A Simple Solution
You Can Implement in Minutes
What if you could click a few buttons, select a color or two, and instantly connect your site to your autoresponder list? What would that do for your productivity?
With Jazzy Opt-Ins, that's exactly what you CAN do. Here's how it works:
Step 1: Install the plugin.
Step 2: Paste in your autoresponder's code.
Step 3: Choose your layout and colors.
Step 4: Add the shortcode wherever you want your opt-in form to appear.
This simple, four-step process will take just minutes to complete, and gives you a professional-looking opt-in form for a fraction of the cost of other solutions.
A Nearly Endless Variety of Options
Perhaps the best thing about this plugin is that no two opt-in forms are alike. You can customize your form with the look and feel YOU want, including...
Your choice of form styles - and all are modern and sophisticated, never dated and simplistic.
The ability to upload a product cover - and place in exactly where you want it on the form.
Unlimited colors for your form background.
Unlimited colors for your headline and opt-in text.
5 color choices for your submit button.
The option to change the call to action for better opt-in rates.
4 additional box styles to give added dimension to your form.
The option to add custom CSS for fine-tuning your form.
But even that won't matter if you can't figure out how to make it work, so we've made Jazzy Opt-Ins incredibly user friendly with...
Simple copy-and-paste integration with any autoresponder - just add the form code on the settings page, and Jazzy Opt-Ins does the rest.
A built-in widget - simply drag it into any sidebar to add your form. No settings to worry about.
One-click placement on any page or post with the Jazzy Opt-In button right on your post editing screen.
An automatic resizer that sets your form width to the right dimension every single time, no matter where you place it.
I think you'll agree that this is absolutely the easiest way to add attractive opt-in forms to your WordPress website, but right now you might be thinking...
"But I've Tried Other Plugins..."
True, there are other plugins out there that will do something similar to what Jazzy Opt-Ins does. Maybe you even own one. I know I do. But here's where this plugin really stands out: It's simple to use. There are no...
Complex settings to waste hours on while you try to get them just right.
Quirky tricks you "just have to know" in order for your forms to look nice.
Extra templates you must download (or worse, purchase) before you can use the forms.
Obscure commands to execute to connect your site to your mailing list provider.
Complicated upload instructions because the plugin can't be installed using the automatic installer that comes with WordPress.
Just clear, easy-to-follow instructions and a simple shortcode to cut and paste. That's it. You can get on with the real work of running your website in minutes, and never have to worry about creating attractive opt-in forms again.
And of course, your purchase is backed by my...
Your purchase is absolutely risk free. Try the Jazzy Opt-Ins plugin for 30 days, and if you're not satisfied just send me an email and I'll send you a refund right away. So there's absolutely no risk on your part. All the risk is on me.
Ready to finally start building that email list with an attractive, modern opt-in form? Download Jazzy Opt-Ins today, and you'll have new and better looking forms on your website in no time!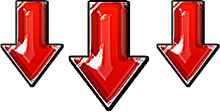 Get Instant Access Now


Developer License Included!

Yes! Sign me up! I'm ready to stop struggling with opt-in forms so I can get on with running my website.

I understand I'll get:

An easy-to-install WordPress plugin with complete user instructions.
3 Styles of forms to choose from with endless customization options.
Drag-and-drop widget so I can place my form in any sidebar - and I don't even have to worry about size, because Jazzy Opt-Ins handles that automatically.
One-click placement on any post or page - anywhere I want - so I can create a strong call to action for my readers.

All For One Time Payment Of Just $7.99
P.S. Your mailing list really is your most important asset. If your opt-in forms aren't compelling, they might just be turning people away. Jazzy Opt-Ins can help.
P.P.S. Don't forget - your purchase is backed by my money-back guarantee. If you don't find Jazzy Opt-Ins to be everything I said it is, simply ask for a refund and I will happily return your money. All the risk is mine.