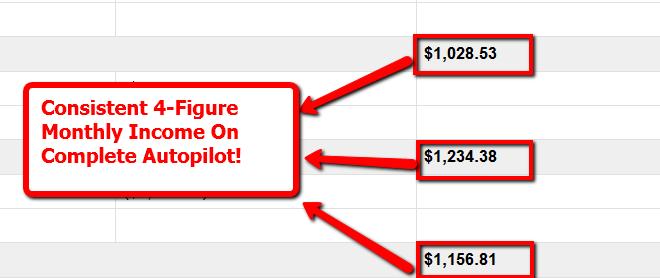 And the GREAT NEWS now is...
YOU stand to benefit HUGELY from my great discovery today!

More importantly, note that the CPC values are taken straight from the Google Contextual Tool which gives you the MOST accurate estimates of the ACTUAL earnings you stand to earn for every click that is being generated on your Google Adsense ads!
These keywords are researched MANUALLY and are 100% UP-TO-DATE! This is NOT a rehashed and out-dated list that you might have lying on your hard disk.
You'll receive data that displays the keyword, EXACT match search count and the Suggested CPC given from the Google Contextual Tool:

And the COOLEST THING is, they are ALL CATEGORIZED according to the different niches like this: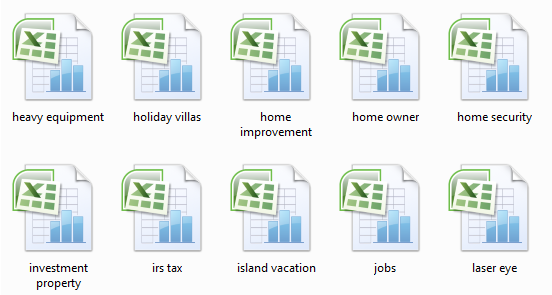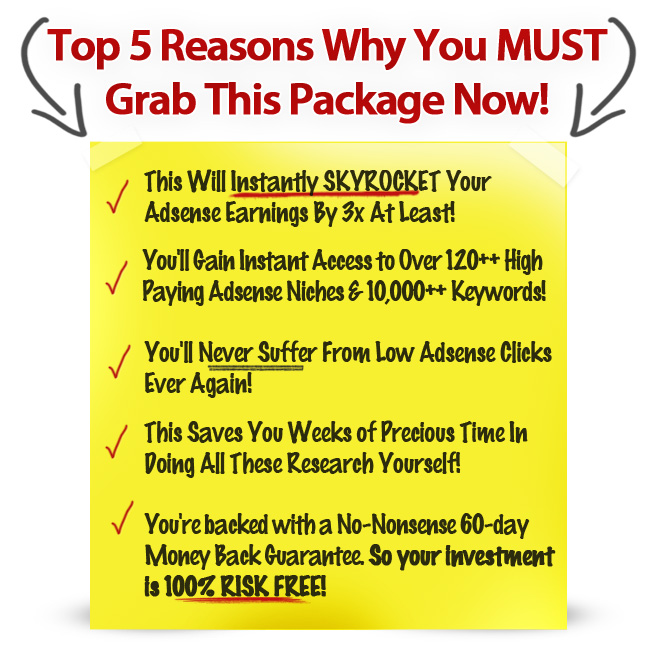 "I'm Really Stoked To Have All These Research Done For Me!"
Hey Calvin & Patricia,

Just picked this up, and I'm really stoked to have all of this research done for me.

It's a huge pain to have to switch back and forth from the regular Adwords tool to check search volume, then back to the CTT to check on CPC, so this one was a total no-brainer for me.

I'm building a bunch of new sites, so the timing could not have been better. Thanks again!

Cheers,

Norma
"This list will help you get going towards the real money!"
You've probably seen those lists of high-paying Adsense keywords.

Something related to Mesothelioma is usually #1 and is listed with a CPC of over $100.

Have you ever gotten a $100 click from Adsense?

Unless your name is "Google" the answer is no. Those high value are ONLY for ads on the Google's actual search results.

If you want to find out how much you can expect to earn from Adsense keywords on your site, the Contextual Targeting Tool is the only accurate tool.

But honestly, it's a pain to use. (Think Google did that intentionally? )

Calvin has made it all much easier.

If you have ever been disappointed with your Adsense earnings, this list will help you get going in the right direction - towards the real money.

And if you are just getting started with Adsense, this will keep you from heading down some very costly rabbit holes.

I highly recommend this one.

Jeff Hampton
"Calvin's package is a real time saver!"
Since I discovered the Contextual Keyword Tool recently under Google Keyword Tool, I've realized the huge difference of the CPC and the Adsense bid price. If you are still doing the traditional CPC keyword research, you should start using the Contextual Keyword Tool.

However, unlike the keyword research tool, it does not provide the search volume and that makes the research kinda time consuming...

Calvin's package is a real time saver! Not only you have the most realistic CPC of the keywords together with EXACT match search volume, they are also sorted in different categories in excel sheet.

This just comes in time as I am ramping up my adsense sites

Well done Calvin!

Cheers,
MingJong
"I have three micro blogs up and running within 45 minutes!"
Thanks Calvin - Bought and running...
The list saved me some serious hours - within 45 minutes of the purchase - I have three micro blogs set up and running with the phrases and niches uncovered.

If your time is worth anything more than .50c an hour... then this is a real time saver! Nice work!!

Walter Bayliss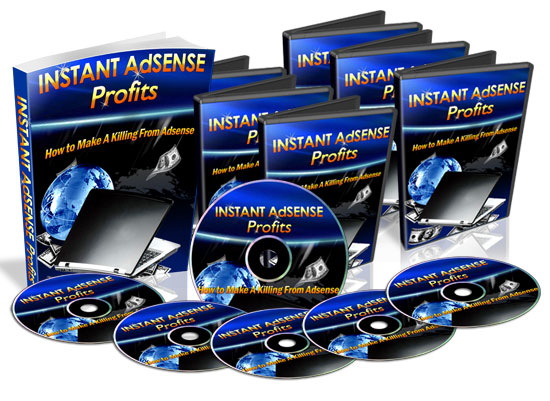 Here's A Sneak Peek Of What You'll Discover!

* The multiple ways you can manipulate adsense for more profits
* One important thing to focus on to maximize profits for adsense
* Selecting a theme for your website that will stay profitable for the long haul
* Resources you can use to help dig up profitable topics without fail
* A step-by step, no B.S method used for pulling out profitable keywords easily
* A unique kind of tag that attracts google's search engine spiders to index your webpage double quick time
* Google rules you'll need to be aware of or all your efforts will go to waste!
* How to choose the right ad size so your profits will skyrocket tenfold!
* How color and layout can easily affect your adsense ads returns
* The best color schemes and types of borders that will boost your earnings dramatically!

And MUCH MUCH MORE!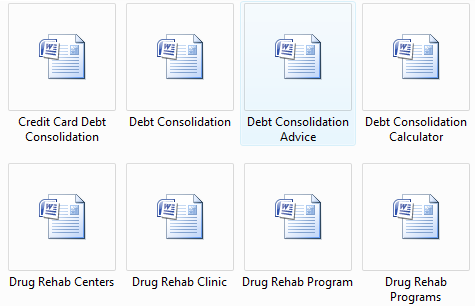 Here's the deal... I've hand-picked 100 keywords out of the 10,000++ High Adsense Paying keywords and got my writers churn out a total of 100 articles, each optimized for one keyword.

And as a bonus if you act today, I'm going to include the Private Label Rights to these 100 articles!

You can instantly place these articles on your blogs and profit from the high Adsense clicks INSTANTLY!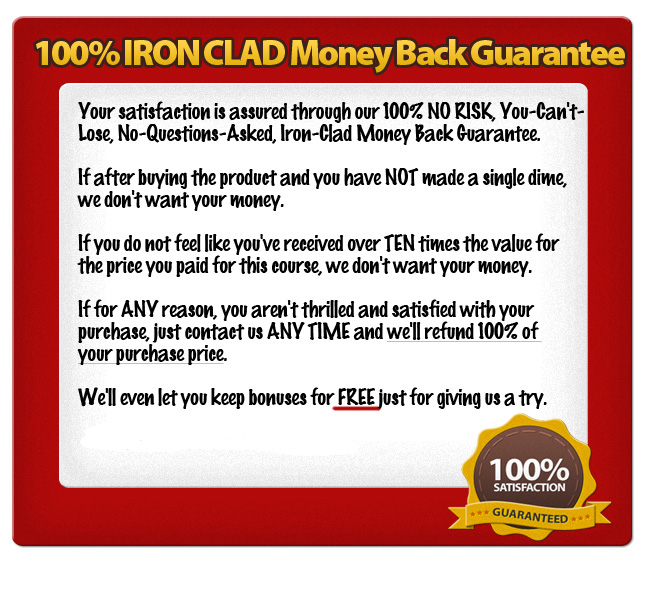 All For Just $9.97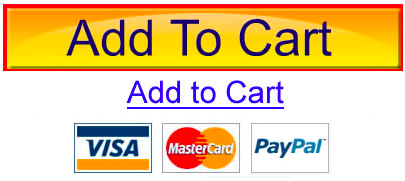 To your Success,
Calvin Woon & Ken Sar

Disclaimer | Terms | Privacy | Contact