ATTENTION: WordPress website owners looking for more engagement and revenue....
"At Last There's a Way to
Easily and Quickly Incorporate an Unlimited Number of Ad Blocks Within Your
WordPress Pages and Posts!"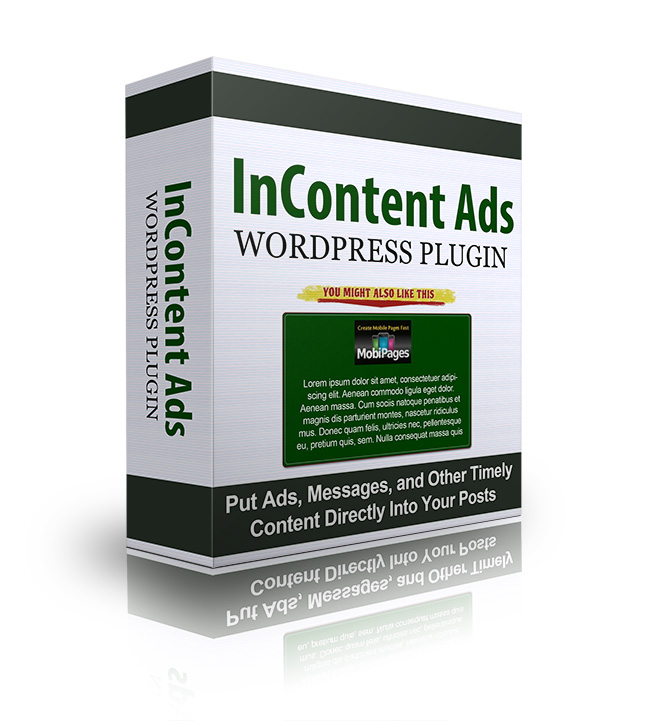 From: Ken Sar
Re: In-Content Ads...and MORE!

Dear WordPress User,

You work hard to create a solid resource for your readers. One where they'll return again and again for information, recommendations, and more. And presenting relevant ads and other important snippets is a part of your job as a website owner.

The trouble is, unless you know a fair bit about php - or want to hire someone who does - getting reusable ads and other information into your posts and pages is frustrating at best.

Really, unless you want to re-invent the wheel on each and every post, there simply is no good way to achieve an "in content" ad block. Until now.
No More Cumbersome HTML Code or Fragile JavaScript Worries
If you've ever tried to place an Adsense block or even an AWeber opt-in form into a post or page, then you know just how sticky that can get. It seems like all you have to do it look at it crossways to break all that code, and you're left starting all over.
Even worse is when you don't notice it, but suddenly your ad revenue or sign-ups start to dry up. Only then do you discover that WordPress has "helped" you by stripping out all that JavaScript code.
With In-Content Ads, though, you don't have to worry about breaking your ads every time you edit the post. Since it creates a stable shortcode for each ad block, it's virtually impossible to damage, so feel free to edit your posts without worry!
But the best part about this plugin is that you don't have to use it for ads at all. In fact...
This Versatile Plugin Offers Nearly Endless Possibilities
This amazing plugin is good for more than just ad blocks, though. In fact, there are so many possible uses you might just find yourself creating "ads" for everything, including...
Polls and surveys for gathering information on what your readers need and want from your site.
Opt-in forms - imagine the list-building power if you could easily target an offer to a specific post, category, or page?
Affiliate offers - Sidebar ads are most often overlooked, but place that banner ad mid-content and you'll be amazed at the click-through rate.
Special announcements - Launching a new video series, hosting a webinar, or speaking at an event? Let your readers know!
Video content - embed YouTube or other videos in your posts easily.
Social media icons - all the standard plugins force them to the top or bottom of the page, but now you can easily add yours anywhere you like!
The ability to place more than one ad on a page.
Customer testimonials.
Author bios - perfect for guest bloggers!
Event calendars.
Tips and techniques your readers can use.
Product placement - Showcase your latest ebook or course.
Pinterest widget - Draw attention to your latest pins and boards.
In short, if you can put it in a WordPress post or page, you can include it in your In-Content Ad lineup.
Easy to Install - Even Easier to Use
Because it's a WordPress plugin, you know In-Content Ads will be super simple to install. But it's also easy to use, with a host of features that will make your website more profitable with less effort, such as...
Unlimited ads - create an ad for each of your products, important affiliate links, or any other content you want to use over and over again.
Attractive, eye-catching headlines - with 6 options to choose from, you'll find just the right call to action to entice your readers to action.
Powerful formatting - this plugin uses the familiar WordPress post editor so you have complete control over images, text, links and more within each and every ad block.
9 Striking background colors to match - or contrast - with any blog design.
Built-in hand-drawn arrows to direct the reader's attention exactly where you want it to go.
Place your ad anywhere on the page you like - at the top, in the content itself, or at the end of your post.
The ability to place more than one ad on a page.
The option to name a "fallback" ad, so if you delete an ad, you don't have to worry about finding and removing all references to it.
Changing your recommendations? You no longer have to hunt down and replace multiple references within your site. Just change your ad block and instantly update every page where that ad appears.
Add your own graphics - so if the built-in headlines or boxes don't suit you, you can quickly add your own using the familiar WordPress post editing interface.
The truth is, if you can use WordPress, you can use this plugin to create impressive looking ads and calls to action and place them absolutely anywhere within your posts or pages.
You could even create a selection of different ads, then simply let your VA know which one to place where when she uploads your content. It couldn't be easier to include strong calls to action on your site.
Your purchase is absolutely risk free. Try this plugin for 30 days, and if you're not satisfied just send me an email and I'll send you a refund right away. So there's absolutely no risk on your part. All the risk is on me.
You've got nothing to lose, and everything to gain. Download your copy of this powerful plugin today, and start creating a variety of ad blocks you can use over and over again, wherever you need them!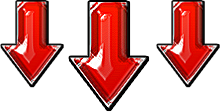 Get Instant Access Now

Yes! Sign me up! I need this plugin to help me manage the ads and other reusable content blocks on my website.

I understand I'll get:

The easy-to-install plugin complete with user guide and screenshots, so I'll be up and running FAST!
Built-in graphics to make my ads even more enticing.
The flexibility to use my ad blocks for dozens of purposes.
Easy editing of ads through the familiar WordPress post editing screen

I can't wait to get started....

All for just $9.97. Developer License Included
P.S. Because it relies on a shortcode, this plugin will work with any theme and can be used to add content to both posts and pages.
P.P.S. Not using ads on your site? No problem - this plugin is the perfect tool for creating reusable content blocks of any type: Social media icons, videos, opt-in boxes and more can all be precisely placed in any post or page on your site.