ATTENTION: WordPress website owners....
"Finally! An Attractive, Cost-Effective Way to Instantly Grab Your Readers' Attention!"
Because if you don't get their attention in the first 3 seconds, you might just lose them forever....



From: Ken Sar
Re: Greeter Band plug-in
Dear Fellow WordPress Website Owner,
Do you remember when all you had to do to get someone to sign up for your mailing list was to place an opt-in form in the sidebar? You might split test headlines or even move it from the right to the left just to see which one performed better, but that was really all that was involved.
Today's web readers are much more "ad blind" - and unfortunately, that includes your site's sidebar. So that opt-in form, About Me blurb, Facebook page updates, and anything else you have there is largely overlooked. Sure, your regular readers might check it out from time to time, but the first time visitor? Not likely.
But That's Not All They're Missing
If they only thing your readers weren't seeing was your opt-in form, you could work around that. You could hire a developer to add your form to the end of every post and page, or find a plug-in to do that for you. You could even install one of those annoying, in-your-face popups to draw their attention.
But that's probably not the image you want to portray to your readers.
And your opt-in form might not even be the most important message you want them to see. What about...
Time-sensitive sale information?
Scheduled site maintenance announcements?
Value-packed articles you don't want them to miss?
FAQ pages?
Support desk links?
Other websites you own?
Your YouTube channel?
The list of important information your readers need to see is nearly endless - and it's all getting lost in your sidebar and on your archives page.
But it doesn't have to.
Make Important Information Stand Out
So if the sidebar is ignored and pop-ups annoy your readers, what's left to get their attention and make that important information they need easily available?
The secret is in creating an attention-grabbing but unobtrusive banner that follows the reader wherever she goes. Ideally, it sits at the top of the page and can be tucked out of the way after your visitor has seen it.
Now the only trouble is, how to create this banner.
Well, you could sign up for a third-party plug-in that will do it for you. You've probably seen them. Of course, these apps come with their own problems like:
Branding - who wants some other company's name on their website?
Click limits - your important information is only shown to a limited number of visitors per month, and then it's gone!
Monthly payments - why should you have to pay for clicks on your own website?
But with the Greeter Band plug-in, you control the information, you control the clicks, you control the brand - because you own it. Take a look at what it can do for you.
Introducing the Greeter Band
plug-in for WordPress
The Greeter Band is a highly customizable, easy-to-configure plug-in that allows you to add a colorful banner at the top of your website to draw your readers' attention. With it, you can...
Add links you want your readers to click on
Style the text for greater impact
Change the color and border style to match your website
Add small images to draw the eye
Show or hide the bar by default
Remember your readers' preferences with an expiring cookie
Build an easy-to-use opt-in form to capture names and emails
And of course, it does all this through the familiar WordPress dashboard, so there's no steep learning curve. You'll have your custom Greeter Band up and drawing in readers in minutes.
Perhaps the best feature of this powerful little tool, though, is its ability to entice readers to sign up for your mailing list. Simply log into your WordPress dashboard and visit the Greeter Band settings page to:
Connect with your AWeber or 1ShoppingCart account to quickly create opt-in forms.
Change the text and style of your "subscribe" button for more effective calls to action
Customize your thank-you page so new subscribers see your best offers
Add tracking code so you can easily test your opt-in rates
Use the form code from any of the top email management lists - you're not limited to AWeber or 1ShoppingCart
Collect both name and email or choose just email to make it easy for your readers to subscribe
In just a few minutes, you can have your opt-in form added to the top of every page on your site, for maximum exposure and effectiveness. You simply can't do that with those high-priced third-party plug-ins.
"What Else Can I Do With the
Greeter Band?"
I really can't overemphasize how powerful this tool is. With the ability to change the look and feel of the bar, it's super-easy for you to create an eye-catching design that will instantly grab the attention of everyone who lands on your site.
Now imagine the impact that little bar can have on your visitors. You can...
Grow your mailing list - and that alone is well worth the cost of this plug-in.
Support a cause - drive traffic to a favorite charity or event.
Sell more products - either yours or an affiliate program of your choice.
Promote YOUR brand - link to other websites you own.
And do it all without annoying your visitors or tearing your hair out over complicated settings and high monthly bills.
Stop Letting Your Readers Slip Away Before They Find the Most Important Pages on Your Website
The Greeter Band plug-in ensures your site's visitors immediately see what is most important for you and your business. Whether that's an opt-in form, a link to your FAQ page, or a special offer just for them, it's easy to include on every page of your site.
In fact, this plug-in is so easy to use that you can change the content in it as often as you like, so you'll know exactly what your visitors want and need from your site.
And of course, it comes with my...
Your purchase is absolutely risk free. Try the Greeter Band plug-in for 30 days, and if you're not satisfied just send me an email and I'll send you a refund right away. So there's absolutely no risk on your part. All the risk is on me.
Download the Greeter Band today, and with just a few clicks of the mouse, you can add an attractive, effective banner to the top of every page on your site, and style it to fit your brand - not someone else's!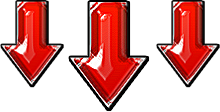 Only $9.97
Developer License Included
Get Instant Access Now

Yes! I need the Greeter Band plug-in to help my visitors find important information and quickly sign up for my mailing list.

I understand I'll get:

The easy-to-install and use Greeter Band plug-in, built to work with my WordPress site.
The ability to quickly link it to my AWeber or 1ShoppingCart account for instant opt-in forms - plus the option to use it with any other mailing list provider.
Easy customization options available through an intuitive interface within my WordPress dashboard so I can change the color, layout, images and more.

Best of all, I get it all for a one-time payment...
P.S. Now you can create professional-looking banners in minutes, without paying per click or allowing someone else's branding on your site - the Greeter Band plug-in is fully customizable and self-hosted, so there are no limits on its usage or branding.
P.P.S. Don't forget - your purchase is backed by my money-back guarantee. If the Greeter Band doesn't do everything I've claimed and more, simply shoot me an email and I'll cheerfully refund your entire purchase price - no questions asked.

Disclaimer: Put your own earnings disclaimer or some other disclaimer here. Nulla tempor mi et nisl feugiat non imperdiet nibh posuere. In consequat pretium sapien facilisis condimentum. Cras sagittis lorem consequat nibh pulvinar aliquam. Vivamus aliquam egestas molestie. In hac habitasse platea dictumst. In rhoncus, metus vel congue pretium, arcu lorem consectetur nibh, quis imperdiet nisl metus et libero. Vivamus lobortis nulla eu tortor pretium sit amet accumsan mi luctus. Sed venenatis iaculis vehicula.