"Want More Sales? Quickly And Easily Mask Affiliate Links From Your OWN Website Without Relying On Any Third Party!"

Easy Link Cloaker Was Designed For Simplicity, So That You Can Put It To Work For Your Business Right NOW...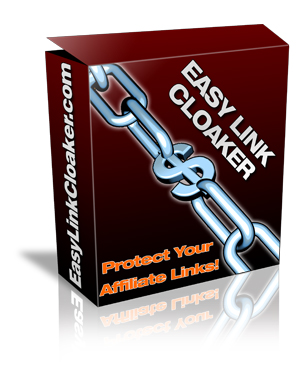 Y
ou may already have an affiliate link
cloaker
. If you do, please take a few minutes to compare your software to the Easy Link Cloaker. If you are using a desktop link
cloaker
, and still have to upload a file to your web server, I encourage you to look at buying a web based link management solution such as Easy Link Cloaker.

If you find that your current link cloaker works great, I will understand if you don't want to use my software. I won't take it personal, I'm actually glad you have a tool to use that you like! But, if you are like thousands of others, you really need to consider a SIMPLE tool...


Easy Link Cloaker Is Easy To Install, And Easy To Use!

If you don't use any link protection at all, people will simply chop off your affiliate ID, or add their own ID to your link so THEY can STEAL your commissions. It happens more than you might think, but now you can protect yourself.

If you're like most, you may have used a few other link cloakers in the past. You may have found that most were complicated or had a ton of bells & whistles that you really didn't need! Why spend more money than you actually need to?

Maybe you've used sites like tinyurl.com or bit.ly? Well so do legions of spammers, software, websites, and bots. It doesn't look very professional at all to your prospects, and in this game, image is everything.

Wouldn't it be easier if your link was:
http://yourdomain.com/recommends/link
or http://yourdomain.com/go/link


How Easy Is Easy Link Cloaker To Use?

Step 1- Install the software on your web server. (EASY!)

Step 2- Access the administration panel and create your links.

Step 3- Copy the cloaked link and use in place of your uncloaked affiliate links!


Click Here To Login To The DEMO Site And Add Your Own Link To See First Hand Just How EASY It Is To Use >>>> (password = demo)



Unlimited Site License:
Use Easy Link Cloaker On As Many Sites As you Wish!
You will now have the ability to cloak your affiliate links and manage them from one central location!
Risk Free Guarantee: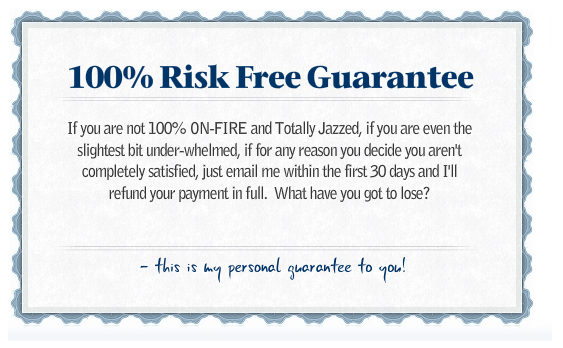 Decision Time...

You can continue using your naked affiliate links, and hope people are honest enough to leave your affiliate id in the link. You can hope that the links never change so you don't have to manually update dozens or even hundreds of websites with a new affiliate link.

Or...

You can feel confident that your affiliate links look professional and are easy to change or edit if the need ever arises. Join the thousands of other marketers who use an affiliate link cloaker to manage their links using software that's easy to use!
Take Action Today And Start Seeing More Traffic And Sales!


RISK-FREE Acceptance Form!

OPTION #1
Personal Use Right Only




Use On UNLIMITED Domains that you own!
Buy Now For A One-Time Payment Of Only $47
SPECIAL PRICE - ONLY $19.97!


ORDER PRIVATE LABEL RIGHTS BELOW, INCLUDING THIS SALESPAGE!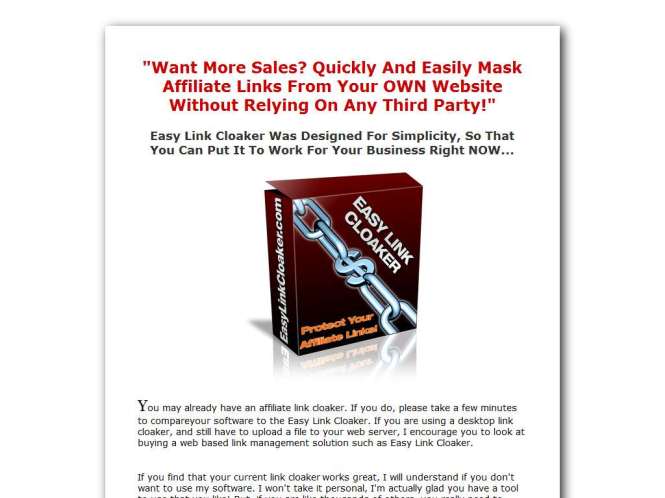 RISK-FREE Acceptance Form!

OPTION #2
Private Label Rights


Use On UNLIMITED Domains!
Claim Product As Your Own
Edit The Product (PHP)
Includes Salespage
Sell And Keep 100% Of Profits

Important Private Label Rights Terms:

You can sell this software from your own website and keep 100% of your profits. You can edit it in any way. You can even sell Private Label Rights to others, as well as sell Resale Rights and Master Resale Rights.

You can NOT give this software away for free, it MUST be sold. Suggested Minimum Selling Price for Personal Use: $19.97+
Suggested Minimum Selling Price for PLR: $47+
Can only be added to paid membership ( $19.97 a month or higher ) with Personal Use Only
Buy Private Label Rights Now For A One-Time Payment Of Only $147
SPECIAL PLR PRICE - ONLY $47!



Best Wishes,
Ken Sar
Disclaimer | Terms | Privacy | Contact