Dear Online Marketer,
Imagine that you made a sale and your customer is on your download page.
What happens?
They download their purchase and they close the Web page never to return.
What if, instead of just downloading the product and leaving the page, you could get an extra 20%-50% out of them by spending a couple of minutes of time.
If you sell information products you have a download page and that download page is valuable online real estate.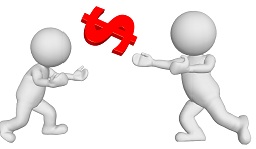 You can turn it into a cash cow...
You've probably seen it -- ads on download pages, and those work, everyone who puts ads on their download pages make money.
If you're not putting ads on your download page you are leaving a lot of money in the pockets of your customers that could be in your bank account.
But would you like to do a lot better?
You can... in fact you can turn the customers who come to your download page into a captive audience for your ads, where they had very little choice but to view your ad.
So Why Don't People Do It?
One of the biggest reasons people don't put ads on their download pages is that it can be a big hassle to create and manage all the ads.
Big mistake!
Estimates are that you will earn at least 20% more money and many people see a 50% or more increase in the amount of money they earn just from adding ads to their download pages.
What can that mean to you...
If You Earn
This Much
You Could Earn This Much With An Increase Of
20%
33%
50%
$1,000
$1,200
$1,333
$1,500
$5,000
$6,000
$6,667
$7,500
$10,000
$12,000
$13,333
$15,000
$25,000
$30,000
$33,333
$37,500
$50,000
$60,000
$66,667
$75,000
Now, who doesn't want to get extra money for free!
That's great but what about the creation and management hassles I mentioned above.
Well, they are real and what is really needed is one place to quickly make download pages with ads and to easily manage them.
Some "magic" system where you can see all your download pages and all your ads and add new ones, remove old ones, and make changes all from one centralized place.
Of course, it must work for multiple download pages on multiple domains and it must work for any type of ad and for any type of product and for your own products and those you promote as an affiliate
Does that sound like something you'd be interested?
Well. . . You Can Have That and More. . .
Introducing Download Delayer!
Download Delayer is a Script that you copy onto your server that lets you quickly and easily put ads on your download pages.
But it's much more than that, it realizes that the visitor must stay on the page to get their purchased product so it delays displaying the download link so people will read your ads until the link displays.
This alone will get you additional sales.
In fact, with Download Delayer you can:
Easily create an unlimited number of download pages.
Manage all your download pages from one central location.
Easily create an unlimited number of ads to display on your download pages.
Manage all your ads from one central location.
Have your ads automatically appear on your download pages by adding ONE single line of code.
Define the number of minutes the ads are displayed before the download link is displayed.
Show any type of ads: Google AdSense, affiliate ads, banners, images, flash, text, or any other kind.
Display ads for your own products or other people's products.
Rotate through an unlimited number of ads so each time someone comes to the page they see a new ad.
Participate in ad swaps and sell ad space on your pages.
Take the provided link to the download page and put it on any page or as many pages as you want.
In addition to all that, if you want to use Delavo, you can let the customer log into their Delavo account and get immediate access to the download.
Why do that?
Every time you get a chance for people to be and remain part of your list the more sales opportunities you'll have.
And every time a set of eyeballs sees something from you the closer you are to another sale!
Here's how it works...
Copy Download Delayer to your server (this is super easy).
Activate it by running one small script.
Set a few of Download Delayer's basic settings.
Log in to the system and create your download pages and your ads (this is basically copy and paste).
Take the Web address you get for each page and use it for a link anywhere and everywhere you want.
That's all there is to it.
Basically, if you can type a little to name your ads and pages, if you can click a mouse a few times, and if you can copy and paste text then you can use Download Delayer
Each page or ad can be completed in under 1 minute.
Any time you want to delete or change ads or pages just go into the tool and delete or edit the page.
I know I haven't said much but it really is that simple and there's nothing more to say :-)
As Amazing As the Script Is Just Look at the
Amazing Deal I Have for You Today. . .
If you've ever tried to create and manage download pages and ads or have ever paid others to do it for you then you understand the time and cost involved in doing this and managing it.
Particularly as you grow your business and do more and more promotions for more and more products.
Each page with ads can set you back $50 if you have someone else create it and...
If you do it yourself, unless you know what you're doing with HTML and PHP and FTP and URLs and other stuff, it can takes hours of your time for each one.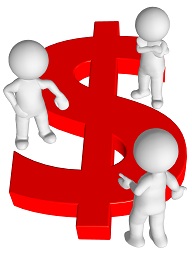 Why spend that money or waste that time when for $77 $17.97, the total investment you'll make for Download Delayer, you can handle it all in minutes for no cost.
Really, for less than the price of a cheap dinner you can save hundreds of dollars (or thousands as you grow bigger and bigger) and countless hours of your time.
Plus, imagine how nice it will be to have this important stress turn into happy thoughts as you make 20%-50% more money, for no additional cost and with more time for yourself.
It's all within your grasp, you can have your first ad on your first download pay for Download Delayer in less than 10 minutes from right now...and it's all risk free

My "No Worries" guarantee is that I want you to feel happy and even proud of your investment.
So, if anytime within the first 30 days (even on the 30th day), you're not absolutely overjoyed with what you receive then just let me know and
I'll gladly give you 100% of your investment back.
Quietly and Promptly, No Questions Asked!
And that's a promise.
Now Your Success Is In Your Hands...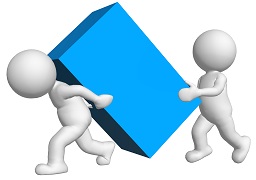 You can keep struggling
to do it yourself the old "
one at a time
" way where you create each page from scratch and have to manually add your promotional ads for each and every one of your pages.
That
wastes your precious time and money
or even worse, you could not put ads on your pages and lose out on large piles of cash.
OR
...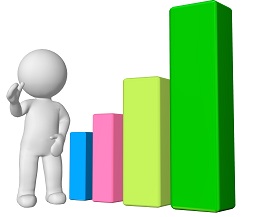 You can try out Download Delayer risk free for 30 days and get ads on all you download pages in mere minutes for no cost; making 20%-50% more money in the process.
TAKE ADVANTAGE OF THIS SPECIAL OFFER RIGHT NOW!
Get your own personal copy of Download Delayer today for just $77 $17.97 and you'll get my personal 30-day 100% money back guarantee.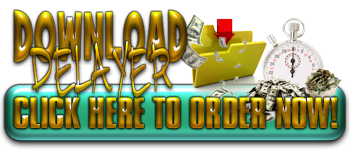 Download Delayer Is A PHP Script And Uses 1 MySQL Database
(2 setup videos are included) +

CAN

Also Be Used With DELAVO®
Download Delayer is a digital product that'll you'll be able to download within minutes from now. NO waiting around for the mailman :-)
BEST OFFER - GRAB PLR & RESALE RIGHTS JUST $34.97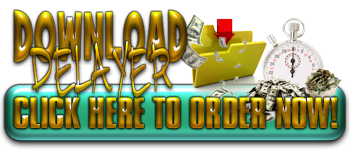 PLR & Resell Rights License:
[YES] Sell For Min. $17.97
[YES] You Get Sales Material
[YES] You Can Rename The Product
[YES] You Get Graphics In JPG & PSD
[YES] You Can Edit Sales Pages & Make New Graphics
[YES] Sell On Auction Sites (on CD & using fixed price)
[NO] Add To Any Membership Site
[NO] Give Away For Free
Best regards,

Ken Sar
P.S. Don't forget that you can grab Download Delayer today and have it working 24/7/365 for less than the price of a cheap dinner AND you're covered by my 30-day, no-questions-asked 100% money-back guarantee, so get it now while you're thinking about it.