ATTENTION: Website owners who need a stronger call to action....
"Discover the Simple Tool That Will Make Your Readers Finally Pay Attention to Your Offer!"
Remove the hurry and distraction factor from your website traffic....



From: Ken Sar
Re: Delayed gratification works...
Dear Website Owner,
There's no doubt that today's surfers are in more of a hurry than ever before. All you need to do is look at your bounce rate to know that. Most page visits last only seconds - hardly long enough for your readers to even see your offer, let alone act on it.
And if you're offering something for free - such as a lead-generating report - the "grab and go" surfing style of today means readers are in and out so fast they sometimes don't even remember where (or why) they downloaded your offer in the first place.
To say the least, that doesn't bode well for your long-term business development. But even worse than that...
Drive-By Page Views are
Killing Your Conversions
It's true.
When a potential customer comes along and is interested in your offer enough to download a free gift, you're thrilled, right? After all, now she's on your mailing list (maybe).
Here's the problem: She's in such a hurry that she doesn't stop to examine any other offers on your site. She's not browsing your products or checking out samples or even reading your blog. She downloads her free (or even paid) product, and she's gone.
And while you can say that having her on the mailing list is the ultimate goal anyway (now you can reach out and contact her at will!), the problem with that is:
More and more of your emails are being marked as spam and never reach your reader.
Emails that do manage to get past a spam filter have a lower open rate than ever before.
Those who receive and open email most often do so from a mobile device - which is not conducive to making a purchase in most cases.
Get Your Readers to
Stop and Smell the Roses
Website owners have been trying to figure out how to keep readers on their site longer and how to engage visitors better since the Internet began. Today, though, as we've just seen, it's even more imperative. Distractions are everywhere and surfers have amazingly short attention spans.
You probably do as well. There's always another link to click, a video to watch, a Facebook status update to write. But you want your visitors to...
Check out your latest offer.
Join your mailing list.
Enter a contest or giveaway.
Read your terms and conditions.
Consider related items or products.
And if they would just stay on the page a few seconds more, they might do all of that.
Introducing Delayed Download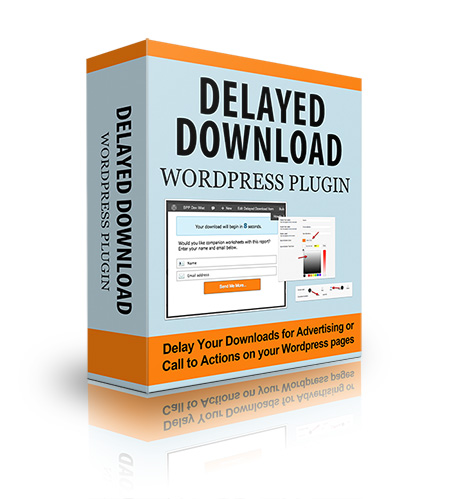 Now, with this powerful WordPress plugin, you can actually encourage your visitors to see your offer, opt-in to your list, or read your terms - all with just a simple shortcode. Here's how it works:
Imagine you have a giveaway offer, perhaps a short report, a whitepaper, or even an audio file. Readers click a link to download, but rather than immediate gratification, they experience a short delay (you decide how long) so they can actually read your offer.
And it's so easy to install and configure, you'll have it up and running in just minutes.
Delayed Download includes...
Easy one-click installation right from your WordPress dashboard.
Failure-proof style for easy bypassing of pop-up if necessary.
Unlimited delayed downloads for multiple offers.
Full formatting available using the WordPress WYSIWYG editor.
Works with all major autoresponders for easy insertion of opt-in forms.
Multiple color/layout styles to match any blog.
Customizable call to action button for better conversion rates.
Ability to add images to your delay screen.
Custom CSS fields for infinite variety.
One-click addition of your delayed download to any post or page.
Ability to trigger your download via a link or an image.
Easy shortcodes so you don't have to worry about fragile scripts that WordPress loves to break.
Your purchase is absolutely risk free. Try Delayed Download for 30 days, and if you're not satisfied just send me an email and I'll send you a refund right away. So there's absolutely no risk on your part. All the risk is on me.
Delayed Download is quite simply the easiest way to get your visitors and buyers to take the next action, whether that be to read your terms, view related items, or consider an upsell offer. And with its simple installation process and familiar interface, you'll be up and running in minutes.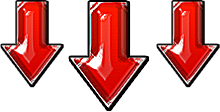 Get Instant Access Now

Yes! Sign me up!

I understand I'll get:

An easy-to-install and configure WordPress plugin.
Unlimited delayed downloads.
Fully customizable pop-up forms.

So I can entice my readers and customers to view more offers, opt-in for my mailing list, or simply read the terms of service.....

All for just $9.97. Developer License Included
P.S. Stop leaving money on the table by not presenting solid offers to your readers. Delayed Download gives you the ideal opportunity for upsells, cross-sells and even related affiliate programs.
P.P.S. Your purchase is backed by my 100% money-back guarantee. If Delayed Download doesn't live up to its name, simply email me for a prompt and courteous refund.