It is not a secret that people, Anyone, including you, And Of Course, Your Site Visitors,
LOVE Discount!
So Wouldn't It Be Great If Your Amazon Sites Can Provide Amazon Discount Finder To The Visitor?
Introducing...

Amazon Discount Finder Widget WP Plugin
Within A Few Minutes From Now, You Can Provide This Discount Finder Widget On Your Amazon Sites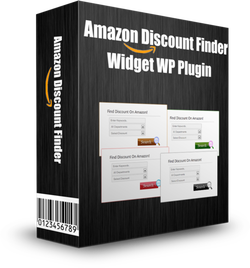 With This Amazon Discount Finder Widget WP Plugin, you can easily add the discount finder in the widget area of your blog. Your visitors can simply enter the keywords, department and search for the discount.
The idea of having this widget on your blog is to keep your visitors on your site and if they do the search, you will probably be getting commission as well (if they found the discount they are looking for and bought it).
Really easy to install and use.
You can easily having the form that looks like these on your blog within minutes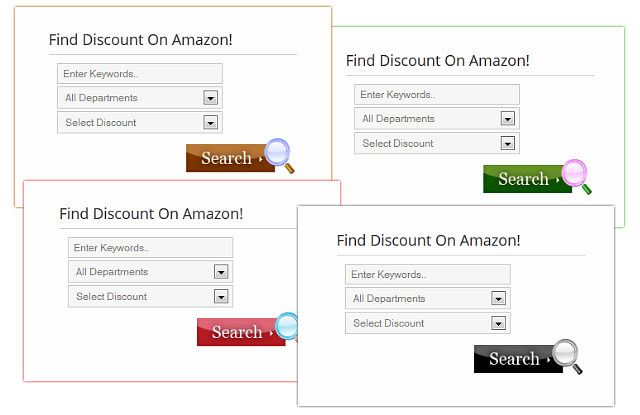 Search buttons available in 5 color options.

Compatible with Amazon US, Amazon UK and Amazon CA

Compatible with any wordpress themes

Easy To Install And Configure

BONUS! Developer License Included - Use On Unlimited Domains, Clients Domains And Can Flip Sites With This Plugin installed.

30 Days Money Back Guaranteed - It Will Works On Your Sites or Money Back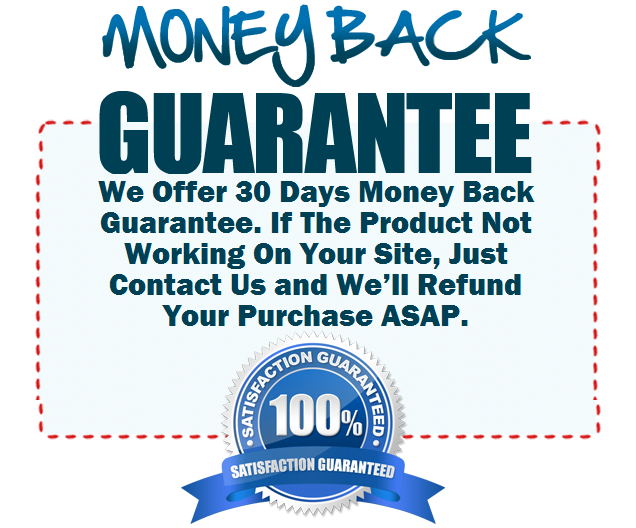 All For Just One Time Payment Of $9.97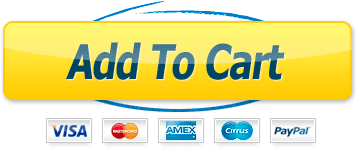 Developer License Included
Immediate Download After Purchase. No OTO To Worry About.

To Your Profits,
Ken Sar
*Disclaimer: Amazon is a registered trademark of Amazon.com corporation. This website is not affiliated with Amazon.com in any way, nor does Amazon sponsor or approve this product.
Disclaimer | Terms | Privacy | Contact