Grab 9 More Awesome Wordpress Plugins At An Incredible Discount!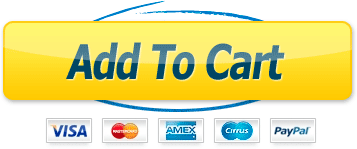 What I have for you on this page really is a great additional offer where you save BIG TIME on more quality products that I sell.
I usually sell these products for a minimum of $7 to $9.97 EACH and they sell well at those prices. So I don't really have to sell them at a discount...
I decided to put together a really special offer and give you an incredible discount. So from this page you can get all 9 of these best selling products for just a one time payment of $ 37.00 for all of them (that is like getting each of these plugins for just $3 each)!
I'm running this extra offer for a limited time and will probably raise the price to $47 or even $67 (which is still less than $6 each, and it is an incredible steal!) in the next few days. So take a few minutes to read this page over right now before this offer is gone...
Or if you so choose to purchase each products individually, you can buy from those details links too. But why buy them separate and pay more when you can get 9 of them here at an unheard discounted price of just $37.00?

Click on each of the link below to see the details of individual plugin.

Abundant Content Loader Plugin

With this easy-to-use WordPress plugin, you can add content to your blog in record time. With a single click, upload hundreds of articles, schedule them for publication, set the categories and more.

If you publish a lot of content (and you should!) this plugin can easily save you several hours each month.
Clous Save It Plugin

Stop frustrating your readers and wasting time on customer support issues that are costing you money. Instead, make it easy for customers to download and save your content for reading later. With Cloud Save It, the simple one-click download will create a smooth user experience your readers will love.
Comment & Subscribe Plugin

The Comment Subscribe plugin gives your readers one-click access to your best content. With just the click of a button, commenters are automatically added to your mailing list. It really could not be any easier!
Comment Promo Plugin

Simply put, the Comment Promo Plugin gives your readers a clear direction to pursue after they've left a comment. They won't see that ultra-friendly message, "Your comment is awaiting moderation" or worse, be dumped right back on the page.

Instead, they'll be offered exactly what you want them to see.
Last Chance Exit Popup Plugin

Last Chance Exit Pop Up provides you the unique opportunity to present readers with exactly what they need, just when they need it. Whether it's an invitation to join your mailing list or a special coupon code they can use right away, Last Chance Exit Pop Up is the perfect solution. So easy, so flexible, and so fast – you'll wonder why you ever struggled with other pop up forms before.
Link Gate Plugin

LinkGate is a WordPress plugin that allows you to create a wide variety of eye-catching pop-ups that only appear when your reader clicks a link.From "Click here for more information" to a fully functional opt-in pop-up form, LinkGate WordPress Plugin is the answer to your engagement issues. 

Now you can make any link open a pop-up window, which not only gives you an easy way to pass important information to your readers, but when used with an opt-in form, can actually increase your opt-in rates.
PopOn Scroll Plugin

PopOnScroll is a lightweight, fully customizable popup that appears only as a reader nears the end of your post, allowing you to capture her attention at the perfect time.

Because it scrolls in from the right, it's unobtrusive as well, and won't blog important text on your post. Not only that, but since it's fully customizable, you can create any type of content in any format. In short, you can give your readers exactly what they're looking for!
Retire Post Plugin

What if you could set up your posts and pages to automatically redirect to a different page on a specific day and time? Now, rather than backtracking through all of your promotional material and trying to figure out what should be removed when, you can easily set up the system ahead of time, for hands-free results you don't have to even think about.

Save Time and End Frustration With Retiring Posts Plugin
Spiffy Icons Plugin

What if adding icons to your blog posts and sales pages were as easy as clicking a button? Imagine how much more effective your sales copy and how-to guides will be, not to mention how much faster you'll be able to finish your writing and get back to business!

Spiffy Icons plugin for WordPress makes it easy with point and click access to hundreds of icons as well as unlimited color and size choices.

With the Spiffy Icons plugin, you get everything you need to create visually appealing posts and sales pages without spending hours hunting through icon libraries and researching usage licenses. Just point, click, and done.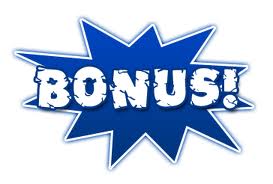 I will even throw in Developer license to EACH AND EVERY PLUGINS you see here when you pick up this special offer!
With developer license, you can install this plugin on your clients site and charge them for it. You can even flip your site with any of these plugins installed. The only thing you cannot do is sell any of these plugins yourself.
Here is our developer license terms and conditions:
With your purchase, you are getting Developer license where you can install the Plugin on UNLIMITED websites or domains that YOU PERSONALLY OWN + on UNLIMITED install for your clients sites + flip your domain with this plugin installed.
However, you cannot sell this plugin by itself. You DO NOT have any resale right to this plugin.
You CANNOT sell a service at Fiverr and later install this plugin for your buyers... Remember, You DO NOT HAVE RESALE RIGHT TO THIS PLUGIN!

Because this is such a great deal, we cannot offer you any refund.
You can visit each products above and see it salespage of what it does. We do guarantee that these plugins will work as it should. Please contact us if you are having any issues while using any of these plugins. Again, NO REFUND ALLOWED. All Sales Are Final for This Special OTO.


You won't find any deal this good! Don't Let It Pass You By!

Again, I sell EACH of these products for $7 to $9.97 EACH, but you can get them ALL right here for just a one time payment of $37.00. To take advantage of this offer click on the order button below...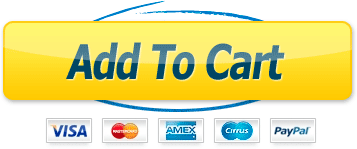 Best Regards,
Ken Sar
Terms Of Use | Privacy Policy | Earning Disclaimer | DMCA | FTC Compliance | Anti Spam Policy | Copy Right Notice | Social Media Disclosure | Contact Us