Grab 9 Awesome Wordpress
Plugins At A Nice Big Discount!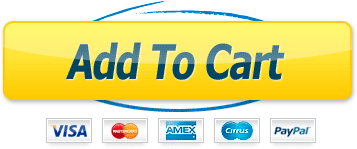 What I have for you on this page really is a great additional offer where you save BIG TIME on more quality products that I sell. I usually sell these products for a minimum of $7 to $9.97 EACH and they sell well at those prices. So I don't really have to sell them at a discount...
but since you already purchase a product from me, you're now my customer and I like to treat my customers nice :) So I decided to put together a really special offer and give you a big discount.
So from this page you can get all 9 of these best selling products for just a one time payment of $ 37.00 for all of them (that is like getting each of these plugins for just $3 each)!
I'm running this extra offer for a limited time and will probably raise the price to $47 or $67 in the next few days. So take a few minutes to read this page over right now before this offer is gone...


Amazon S3 Plugin

This is a great plugin for those who wants to save money on their bandwidth by hosting your video on Amazon S3. It is fast, reliable and secure.

Use it to display videos hosted on Amazon S3. It even works on protected videos so you don't have to make them publicly accessible. Videos are displayed using the excellent and open source Flowplayer and will supports all formats Flowplayer does.
Duplicate Examiner Plugin

This plugin helps you to check your own content to prevent it from duplication.

It is light weight and easy to use. You can check your content duplication before publishing it.
Expiring Content

This special plugin allows you to set your content or special offer to expire automatically.
Force Password Update

This cool little plugin force your members to update their password regularly. This helps you to increase your wordpress security automatically. It is a must have plugin for those who has lots of members.
Greeter Band

Want to put some little bar on your blog? Effective get more clicks and visitors attention.... Use Greeter Band plugin to announce some important news / update / or special offer on your site.
Notice Box Ads Plugin

You can grab your visitor attention by having this plugin install on your wordpress site.... It pops a small notice box to grab your visitors attention.
Scheduled Widgets Plugin

This cool plugin allows you to easily enable or disable your widgets based on the action you set.
ShareToDownload Plugin

Get your content share virally by enable this plugin.... it harness the power of social media while sharing your free content.... bringing more visitors back to your site... building a bigger list on autopilot.
SuperStyles Plugin

Want to have those great looking font style to your blog? Now you can with SuperStyles... It can also let you add testimonial boxes, graphical banners and alert boxes with a click of a button.
EXTREME BONUS!
I will even throw in Developer License to EACH AND EVERY PLUGINS you see here when you pick up this special offer!
With developer license, you can install this plugin on your clients site and charge them for it. You can even flip your site with any of these plugins installed. The only thing you cannot do is sell any of these plugins yourself.
Here is our developer license terms and conditions:
With your purchase, you are getting Developer license where you can install the Plugin on UNLIMITED websites or domains that YOU PERSONALLY OWN + on UNLIMITED install for your clients sites + flip your domain with this plugin installed.
However, you cannot sell this plugin by itself. You DO NOT have any resale right to this plugin.
You CANNOT sell a service at Fiverr and later install this plugin for your buyers... Remember, You DO NOT HAVE RESALE RIGHT TO THIS PLUGIN!

Because this is such a great deal, we cannot offer you any refund. You can visit each products above and see it salespage of what it does. We do guarantee that these plugins will work as it should. Please contact us if you are having any issues while using any of these plugins. Again, NO REFUND ALLOWED. All Sales Are Final for This Special OTO.


You won't find any deal this good! Don't Let It Pass You By!

Again, I sell EACH of these products for $7 to $9.97 EACH, but you can get them ALL right here for just a one time payment of $37.00. To take advantage of this offer click on the order button below...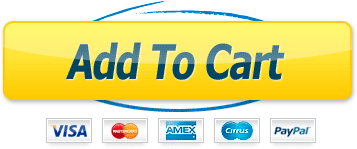 Best Regards,
Ken Sar
Terms Of Use | Privacy Policy | Earning Disclaimer | DMCA | FTC Compliance | Anti Spam Policy | Copy Right Notice | Social Media Disclosure | Contact Us